Ten Movies To Watch While Waiting for Vampire Academy
To say I'm excited for Vampire Academy: Blood Sisters is a massive understatement. As a huge fan of Richelle Mead's entertaining and unique vampire YA series, I can't wait to see it come to life on the big screen.
But the wait is killing me. And I'm sure I'm not the only one.
So to help hold us over until February 14, 2014, I came up with ten movies that every VA fan should watch before seeing Blood Sisters. All these films are from a VA cast or crew member and should give you a good idea of what to expect from them and the movie when we finally see it. I chose all different types of movies, ranging from comedy to drama, from light to heavy material.
Check out all the movies in the slideshow below, and let us know which ones you'll be watching while waiting for Vampire Academy: Blood Sisters!
<i>Mean Girls</i> – Mark Waters (Director)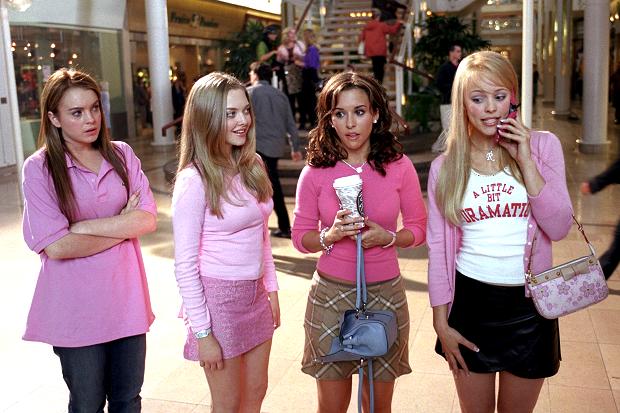 Picture 1 of 10
While it's always the first reaction to watch the past movies of the film's stars, it's actually better to watch the directors and writers' previous work  to get a better feel of what to expect from the film. There were quite a few films to choose from director Mark Waters' filmography, but I decided to choose my favorite: Mean Girls. When you get a teen movie right, it is so good, and that's definitely the case for Mean Girls. It's a teen comedy classic, and Waters knew how to bring out the best in Tina Fey's script, making it wittier, flat out entertaining and satisfying. If he can do this for Vampire Academy: Blood Sisters, we have nothing to worry about, VA Family.
-+-
ABOUT VAMPIRE ACADEMY: BLOOD SISTERS
Based on the New York Times bestselling book series by Richelle Mead, VAMPIRE ACADEMY: BLOOD SISTERS will star Zoey Deutch, Lucy Fry, Danila Kozlovsky, Gabriel Byrne, Sarah Hyland, Joely Richardson, Cameron Monaghan, Sami Gayle, Claire Foy and Ashley Charles. Mark Waters is directing the project, which is currently in production and set to hit theaters on February 14, 2014.