Top 10 Oscar-Worthy Transformations
How does one separate the actors from the actors? Simple. A true thespian is not one who will shy away from devoting everything – including their appearance – to a role that speaks to them. It goes without saying that, in recent years, the Academy of Motion Picture Arts and Sciences has paid extra attention to the acting performances of men and women who underwent extensive physical alteration for a role. It still amazes me that Tyler Perry's riveting performance in Diary of a Mad Black Woman went without a nomination… Alas, with the Oscars right around the corner, please allow this collection of TYF's favorite Oscar-worthy transformations to tide you over until the beautiful people hit the red carpet on February 24th.
Did I miss anyone? Who would you have included? I relish in your criticisms! Let me know below.
Robert De Niro in <em>Raging Bull</em>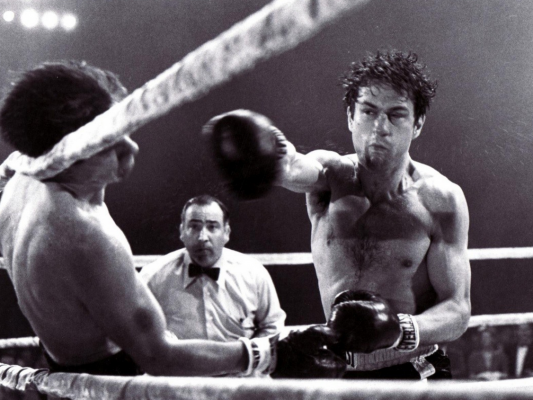 Picture 1 of 10
Actor: Robert De Niro
Film: Raging Bull (1980)
Reward: Won Oscar for Best Actor in a Leading Role
The Gist: Raging Bull is, arguably, more of an in-depth character study of a professional athlete than a generic sports movie. It uses the boxing ring as a thrilling backdrop for a story that ultimately explores real-life fighter Jake LaMotta's turbulent relationship with his wife Vickie, illustrating the ugly repercussions of the middleweight champion's violent approach to his sexual jealousy. De Niro got completely shredded for the role, going through a legitimate training routine with LaMotta himself. Perhaps what earned De Niro the Oscar was that it required him to beef up and within weeks subsequently put on 20lbs of pudge in order to portray an older and "beaten-up" version of LaMotta who, in the film, reflects back on his glory days. This, my friends, is one of the first performances that had audiences witness an actor who, for the same role, manipulated their physical frame not once, but twice in very contrasting ways – or any way, for that matter. Well played, De Niro.