Carry the Ocean, Heidi Cullinan
This book is truly a diamond in the rough. The swoon worthy rough. If you've read anything else I've written regarding novels of any sort, you know my heart lies within the LGBT+ genre and my desperate yearning for great novels still burns brightly. I have finally found a novel that quenches that flame (but not for long).
Cullinan not only serves up a novel rich with feeling and depth, but also gifts the world with a love story that is not only swoon worthy, but is a landmine of tender-hearted moments.
Go read it.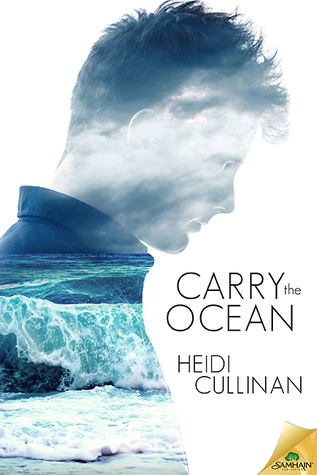 Book summary reads as:
High school graduate Jeremey Samson is looking forward to burying his head under the covers and sleeping until it's time to leave for college. Then a tornado named Emmet Washington enters his life. The double major in math and computer science is handsome, forward, wicked smart, interested in dating Jeremey—and he's autistic.
But Jeremey doesn't judge him for that. He's too busy judging himself, as are his parents, who don't believe in things like clinical depression. When his untreated illness reaches a critical breaking point, Emmet is the white knight who rescues him and brings him along as a roommate to The Roosevelt, a quirky new assisted living facility nearby.
As Jeremey finds his feet at The Roosevelt, Emmet slowly begins to believe he can be loved for the man he is behind the autism. But before he can trust enough to fall head over heels, he must trust his own conviction that friendship is a healing force, and love can overcome any obstacle.
Warning: Contains characters obsessed with trains and counting, positive representations of autism and mental illness, a very dark moment, and Elwood Blues.
Carry the Ocean is available in e-book format, and in stores.
Advertisement