On The Fence, Kasie West
I am the biggest sucker for a best friend romance. Although in real life it's difficult to even understand such a concept, on paper it's the greatest thing to happen since I discovered listopia on goodreads.com.
West does a fantastic job of keeping the book light and cute, and the romance is teeth -sweet and swoon worthy. The family dynamic is layered without taking up the whole space, which creates the perfect set up for the boy to swoop in and sit "by the fence" with open ears.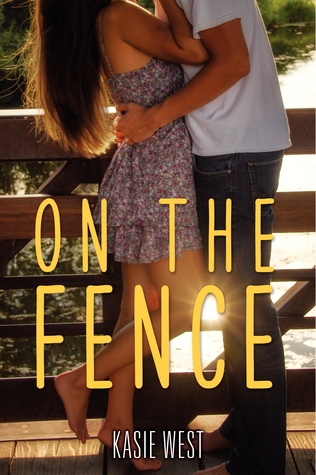 Book summary reads as:
For sixteen-year-old Charlotte Reynolds, aka Charlie, being raised by a single dad and three older brothers has its perks. She can outrun, outscore, and outwit every boy she knows—including her longtime neighbor and honorary fourth brother, Braden. But when it comes to being a girl, Charlie doesn't know the first thing about anything. So when she starts working at chichi boutique to pay off a speeding ticket, she finds herself in a strange new world of makeup, lacy skirts, and BeDazzlers. Even stranger, she's spending time with a boy who has never seen her tear it up in a pickup game.
To cope with the stress of faking her way through this new reality, Charlie seeks late-night refuge in her backyard, talking out her problems with Braden by the fence that separates them. But their Fence Chats can't solve Charlie's biggest problem: she's falling for Braden. Hard. She knows what it means to go for the win, but if spilling her secret means losing him for good, the stakes just got too high.
On The Fence is available wherever books are sold.
You can also check out The Young Folks' review of the novel here.
Advertisement