You know that Hollywood is taking blockbuster films based on video games seriously when they premiere the first trailer at midnight on Jimmy Kimmel Live.
In the wake of 2010's train wreck effort in Prince of Persia starring Jake Gyllenhaal, Montreal based game studio Ubisoft sought after the Marvel Studios type of gamble in creating their own in-house production studio and partnering with others for distribution, namely Regency and 20th Century Fox, to finally attempt to get their popular brands on the silver screen in the right way, the most well known of which being Assassin's Creed.
The film was initially announced in 2012 with the attachment of Fassbender, Regency and 20th Century Fox, and had gone through a very long pre-production phase to get to this point. The release of the film will be curious, as the franchise of games has made several missteps since the 2012 release of Assassin's Creed III to the point that the studio has decided to not release a game for this year: a first for Assassin's Creed entries since 2009. As a result of the annual releases and poor results on each new game, much of the audience has nearly abandoned Ubisoft's flagship franchise entirely. Whether those previous fans will turn out for a film has yet to be scene, but overall fan reaction to the trailer seems to be positive.
Assassin's Creed tells a story authentic in spirit of the game series, but is original in character and plot specifics, as Michael Fassbender stars as a man named Callum Lynch, and as his descendent, Aguilar. Lynch finds himself captured by a corporation called Abstergo, who are using him with their genetics based device called the Animus, which allows it's user to relive the past lives of ancestors in their bloodline, and it just so happens that Callum is of the blood of the Assassin's brotherhood. However, there are clearly deeper mysteries at play both in the digital 16th century Spain, and at Abstergo in the present.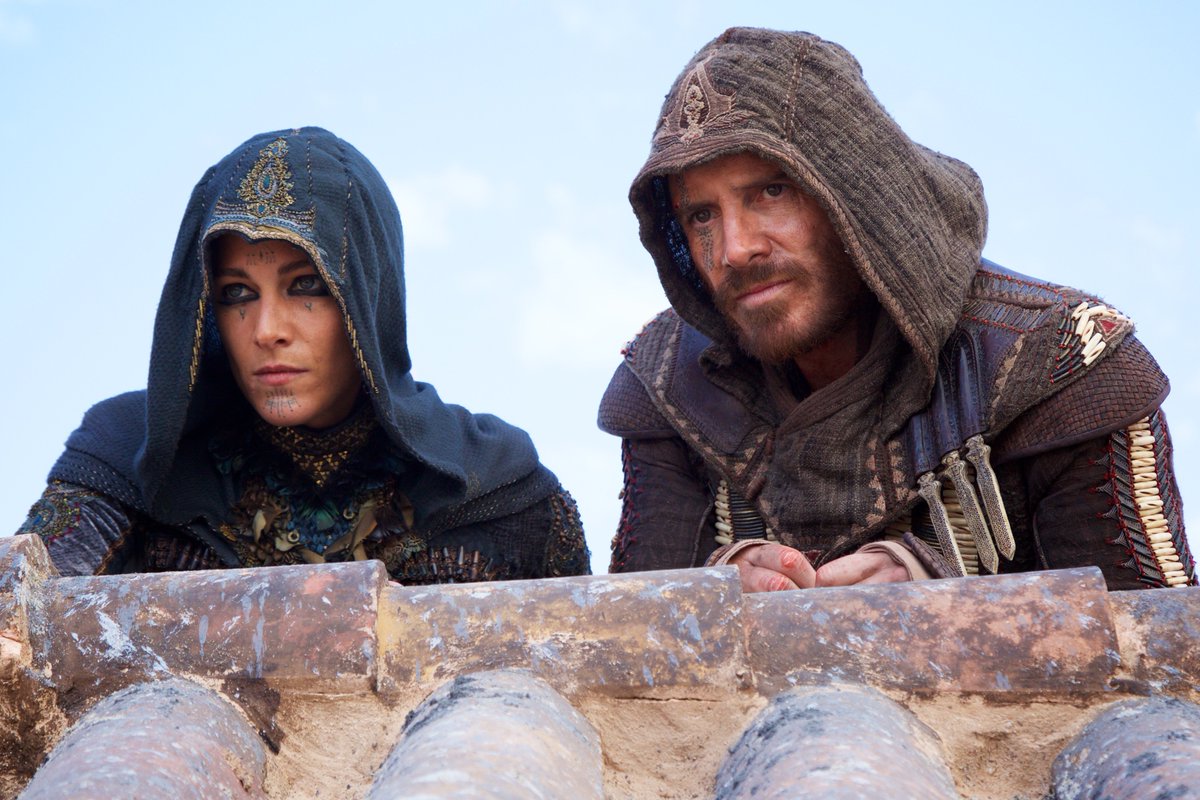 The film also stars Marion Cotillard, Jeremy Irons and Brendan Gleeson, and is directed by Justin Kurzel, who made his cinematic debut with his adaptation of Macbeth last year, which also starred Fassbender and Cotillard. Kurtzel has carried over his director of photography for Macbeth, Adam Arkapaw, to Assassin's Creed's production as well.
Video game movies have been noted to have four chances in 2016 to make a standout theatrical release, and the first has already been a letdown for followers of the gaming industry in the film/feature-length-cutscene Ratchet and Clank. Now, there will be a release for Angry Birds and Warcraft in the summer, and Assassin's Creed is set to finally release on December 21st.
Advertisement