You may have heard Jess Glynne's iconic voice on the Grammy award winning collaboration, "Rather Be" with electronic pop group Clean Bandit, or from her string of number one hits from across the pond. Glynne, now 25, recovering from vocal surgery, and ready for a tour, has been making a name for herself since 2013. Her first big step into stardom was her collaboration with Route 94 on the hit "My Love," which debuted at number one in the UK.
Rewind a decade, five number one singles, 2014's most streamed song, and Glynne is standing on a stage for an X Factor UK audition. At just 15, Glynne auditioned for the popular singing show, but was rejected by the judges. With a mother working in A&R in the music industry, and a father who worked as an estate agent, Jess worked odd jobs before meeting her future producer Bless Beats, and songwriter Jin Jin at an Eastern London college, where she was working on a year-long music course.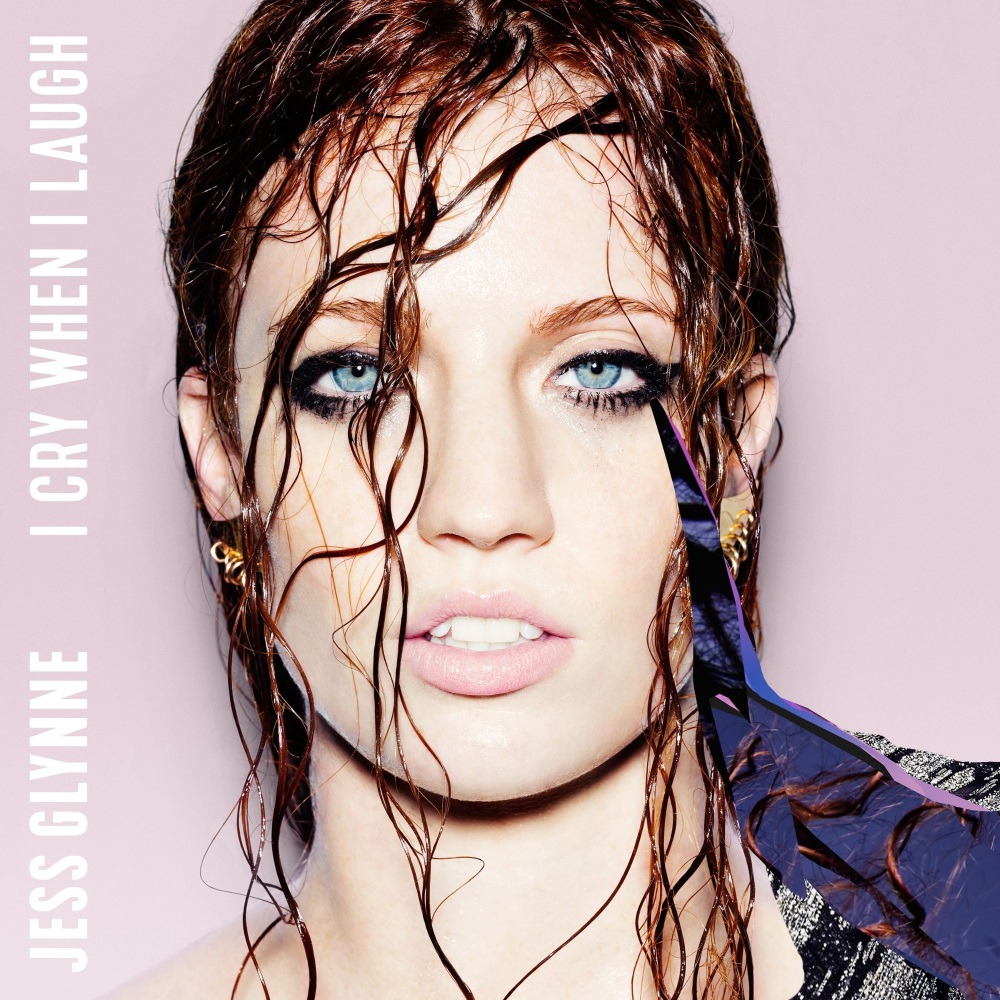 Glynne signed shortly after to Atlantic Records, before her big breakthrough in 2013. With nominations in award shows like The BRIT Awards, Grammy Awards, and BBC Music Awards, Glynne has come a long way to her debut album in the U.S.
I Cry When I Laugh, sits at eleven songs with a feature from Emeli Sande, and that highest streaming song of 2014 with Clean Bandit, and is one of the strongest debut albums by an artist I've ever heard.
Jess Glynne, the voice of a young woman with big dreams has put together an album worth a Grammy and more. From beginning to end, Glynne presents songs worth a listen to individually numerous times. An album equal parts pure and soft pop, it's already high on my list of favorite albums of all time.
A piano starts the album off in "Gave Me Something," but the tempo crescendos into an introduction worthy of such a solid album. Every beat stirs a feeling, while the lyrics stand tall against the heavy beats.
The strongest off the album, "Don't Be So Hard on Yourself" is an uplifting tune that is light, while the lyrics still have meaning: " Learn to forgive / Learn to let go / Everyone trips / Everyone falls / So don't be so hard on yourself, no / Because I'm just tired of marching on my own." The beat keeps you on your feet while goosebumps rise. It's a powerful pop song that the genre is lacking behind its artificial cover. "Don't Be So Hard on Yourself" was released as a single by Glynne and debuted at number one in the UK.
"Ain't Got Far to Go" runs in the same vein, while maintaining a unique sound. The song leans more toward a reggae/jazz genre, while Jess's accent gets thicker in the verses. There's a feel-good vibe that accentuates the tone the lyrics strive for: "I wasn't scared / I fought this on my own / You pulled me down and I let you go / I told you I would prove you wrong / And now I'm here and I'm standing strong."
Current U.S. single "Hold My Hand," is climbing on the iTunes chart and sits perfectly in between "Gave Me Something" and "Ain't Got Far To Go." The song is at 100 million streams on Spotify as of September 11, 2015, and climbing the ladder. The collaboration with fellow British singer, Emeli Sande, "Saddest Vanilla," is as sweet sounding as the namesake, but the lyrics are heavy with heartbreak. The duet soars with two of the best voices in the industry right now, and melts smoothly with the two uniquely tinted voices.
Light with nostalgia, Glynne throws in an acoustic version of "My Love," her breakout hit with Route 94. Topping it off with "Why Me," the song starts out with a beat similar to that of Lana Del Rey's, "This is What Makes Us Girls," where the auto tuned, "Hey!" echoes with the heavy bass. Otherwise, the songs are complete opposites, and Glynne delivers a faster tempo as the song progresses.
As a pop genre fanatic, there's nothing more satisfying than a genuinely good pop album. As of lately, there's been a drought lingering within the genre, but coming in like a tidal wave, Glynne supplies the world with an album as big as the sea. I Cry When I Laugh isn't just a pop album, but a solid work of music and art. It's sure to produce thriving wild flowers among the rocky terrain of the music industry, specifically among the pop genre.
I Cry When I Laugh debuted at number one in the UK.
I Cry When I Laugh : 2015 Atlantic Records UK Ltd., a Warner Music Group Company, except track 9 2013 Atlantic Records UK Ltd.
I Cry When I Laugh is available in stores now.
A solid 10/10.