After a lackluster opening episode, Prison Break delivered a little more of what makes Prison Break so intriguing in season five's second outing titled Kaniel Outis. In an episode titled after Michael Scofield's (Wentworth Miller) new identity, we learn just how involved Michael is with a particular Yemen terrorist group. Thankfully to the show's credit it is apparent that Michael is not brainwashed but instead is involving his family in his escape out of necessity.
Within the opening scene we are introduced to some new faces who Michael is trying to help escape. Thankfully there seems to be no sign of a Whistler-esque character so that's a good sign. Now after failing to get their man on the outside to turn off the lights guarding the prison, Michael mentions that there is still a plan in motion that could help them escape. That plan of course involves both Lincoln (Dominic Purcell) and C-Note (Rockmond Dunbar).
As Michael and C-Note look deeper into Michael's Kaniel Outis persona, they both receive a message in the form of origami Swan. Which is clearly a message from Michael that leads Lincoln, C-Note and their Yemen guide Sheba (Inbar Lavi) to unravel the origami clue. The clue of course is finding the whereabouts of a man named the sheik of light. The Sheik was meant to turn off the lights of the Prison aiding in Michael escaping with the Sheik's son. The Sheik of Light however, after trying to find his daughter, wound up getting stuck in the suburbs between military and terrorists, which obviously leads to a quick yet entertaining escape.
On a side note, we see Sara (Sarah Wayne Callies) meeting up with a familiar foe in Agent Kellerman (Paul Adelstein) as they discuss the potential survival of one Michael Scofield. Now during their short reunion Kellerman shows Sara a video of Kaniel Outis (Michael) killing a known CIA official. There is also an insinuation by Kellerman that Michael could very well be the mastermind behind his own disappearance and new identity. I for one wish that is not the case.
So while I must admit I am quite curious as to how this whole mystery plays out, specifically how Michael survived electrocution at the end of season four. I am worried that Michael is potentially being framed for a murder in the same way Lincoln was in season one. The only difference is he may be working for his blackmailer in order to find his freedom. Or we could be looking at a huge twist seeing Michael actually turning evil for the first time. Personally, I doubt that'll happen but seeing Michael hugging it out with a known terrorist kind of makes you think otherwise.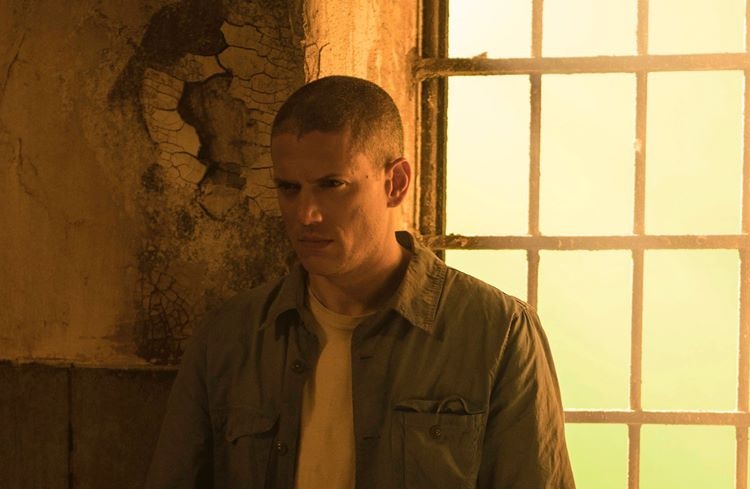 A big positive I will give Prison Break so far is its use of Yemen. In both episodes so far, we have gotten a healthy dose of terrorism, which in episode Kaneil Outis added to the desperation felt by both Lincoln and Michael. Putting things into context I feel I know the characters' surroundings better in two episodes from season five than I did all of season three when the crew stayed in Panama.
Overall, Kaniel Outis did a fine job making up for the lack of depth and intrigue in episode one by actually adding to the mystery of Michael's reappearance. Granted there are still many loose strings yet to be tied, but at least we know Prison Break still has some tricks up its sleeve.
Advertisement