Welcome, time travelers, to my new weekly reviews of Doctor Who series ten! It's been only a few months since we last saw Peter Capaldi's Doctor in action, but over a year since we've gotten a full length series run and this one pretty much has to count. It'll be our last one with Capaldi in the lead, alongside the final run of showrunner Steven Moffat. Your mileage is going to vary on how you feel about those departures, but I think we can all agree that we would prefer a strong exit to a weak one. With that in mind, does "The Pilot" manage to set the right tone?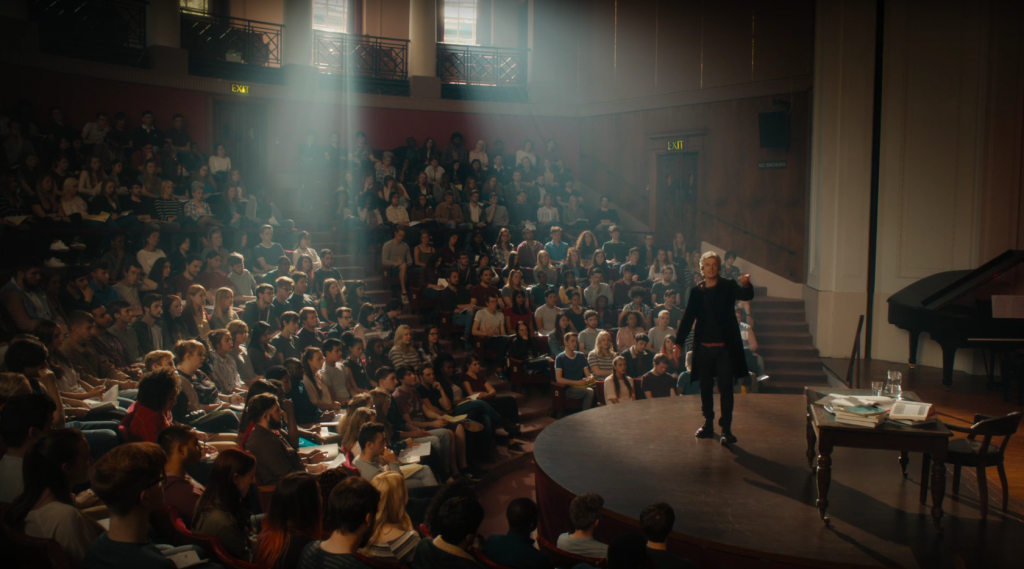 The episode opens in media res, with The Doctor apparently having been teaching at a university for sixty years (Moffat really likes to leave giant gaps in time) and calls for a student into his office by way of Nardole (Matt Lucas), who is still kicking around following the past two Christmas specials. Except this time, he's a robot, but only for this scene. That's not going to be the only inconsistency going on here. Anyway, this is our introduction to Bill (Pearl Mackie), who isn't a student at the university and is instead employed in the cafeteria. She takes time out of her day, however, to sit in on the rambling lectures The Doctor gives, fascinated even if she doesn't fully understand what he's on about. She can't even properly explain it herself, instead descending into rambling about a girl she hits on by giving more food.
Oh yeah, as previously revealed via the BBC, Bill is gay.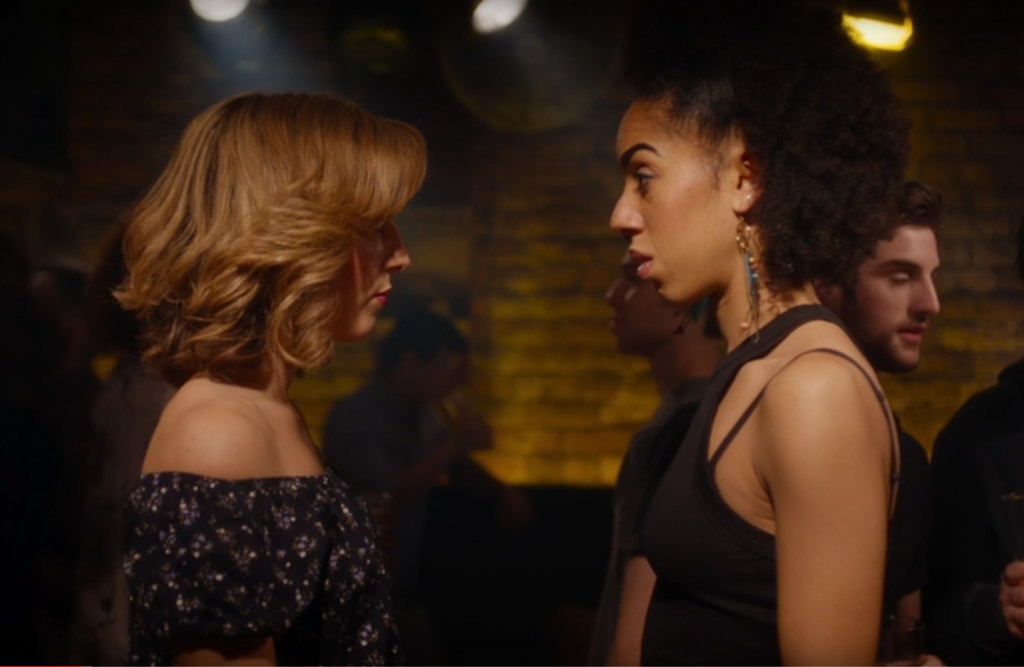 Seeing something in Bill that reminds him of the First Doctor's granddaughter Susan, whose picture is featured on his desk next to River Song's, he decides to serve as her tutor in the university, even though she doesn't actually have the proper funding. Via a montage covering several months, we get glimpses of Bill's daily life, going from work, to lectures, to tutoring, and even meeting girls out at the club. Bill also stumbles onto what The Doctor is even doing on campus in the first place: he's got a big vault that he's both protecting and possibly studying. Expect this to be our big season-long mystery. Interestingly, Bill doesn't confront the two, instead choosing to continue about her life.
This might already be the most interesting thing about Bill's character-she likes The Doctor too much to really question his motives like previous companions do. She seems more to be having too much fun to care whether or not The Doctor is a threat. That'll definitely bode well. Bill also meets another girl at the club, one with a star in her eye and an apparent thing for Bill as well. Shortly after deciding to not confront The Doctor, Bill ends up tied up in this girl Heather's (guest star Stephanie Hyam) obsession with her reflection in a puddle. Believing there is something wrong with it, Bill makes a note of the strange puddle. After making Heather promise not to run off while she investigates, Heather does just that and Bill turns to The Doctor to help.
If you've seen other Moffat-penned episodes, you know where this is going. A liquid monster forms from the puddle, taking the form of Heather when solid. The Doctor, in trying to protect Bill, brings her into the TARDIS with himself and Nardole to flee. Just as with other companions, we get the "bigger on the inside" and "wow, this does cool stuff" reactions, but thankfully the show decides to do what would normally take several episodes to ease in the new companion in only minutes as the monster can track Bill through time and space. The group travels all over, trying to outrun the creature, during which The Doctor determines that the creature is sentient fuel for a starship that was just trying to leave, but needed a pilot to drive it around. Unsure why it doesn't just leave, The Doctor decides to trick it into a battle with Daleks, and the creature ends up mimicking a Dalek, but refuses to use the Dalek weapon. Giving them pause, Bill realizes the reason they're being followed is Heather herself, trying to keep her promise by taking Bill with her.
After an emotional goodbye, which brings with it the episode's best line coming from Nardole, the group returns and The Doctor tries to wipe Bill's memory, but she convinces him not to by inadvertently referring to his own memory loss via Clara in series nine. This eventually leads him to renege on a new promise to not get a regular person involved in his adventures, deciding to offer Bill a proper place aboard the TARDIS.
This episode is a bit of a double edged sword. On one edge, the character development at play is really good. Mackie gives Bill a level of enthusiasm missing from previous companions without being so cheery it verges on cringy. Her introduction trailer made her out to ask constant questions, but the few she does ask are actually pretty fair and it isn't nearly what was presented in promotional material. I know some fans would prefer Matt Lucas be nowhere near this show, but I still like the idea of having an alien companion, and he does get the episode's best lines; which aren't just jokes. Of course, Capaldi is bringing the A game, and actually gets some decent material this time, now that The Doctor is back to "madman with a box," which Moffat writes better.
The other edge is that this story doesn't really have a lot going for it. The monster is fairly lackluster, and the idea of its motivation being driven by a queer crush reeks of a bury your gays trope. In true Moffat style, we're left all kinds of weird foreshadowing that just makes things more complicated (seriously, why is there a Nardole robot for one whole scene?) I don't really care about The Doctor's secret vault, especially since it doesn't seem like he does and just runs off at the episode's end. That said, the second episode already looks promising with a more compelling hook and a stronger writer, and we've gotten to know enough of Bill now to hit the ground running from here.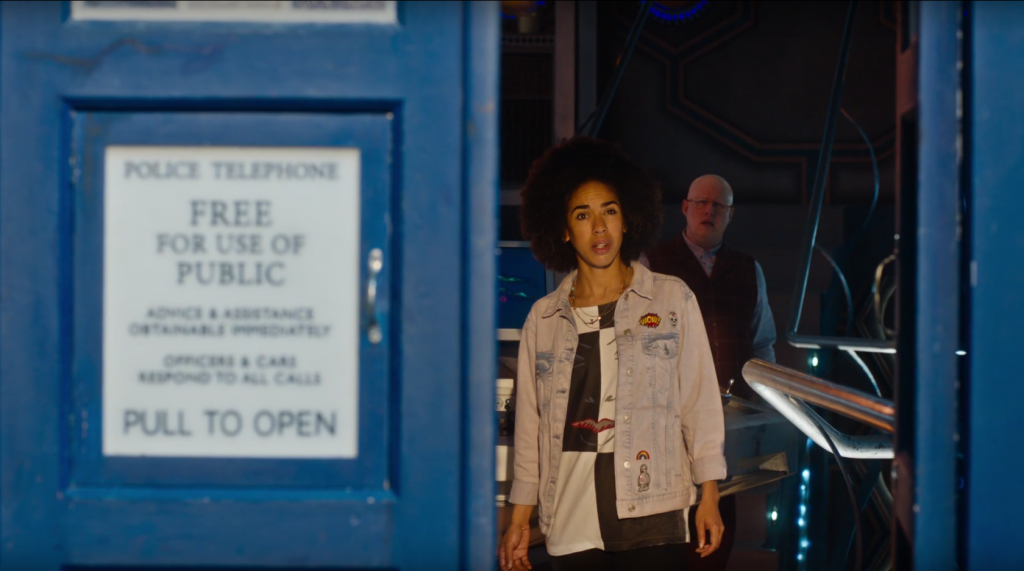 Extra Thoughts:
In case things weren't complicated enough, Capaldi's appearance in

Class

precedes this entire series, despite the fact that it aired in the US after.

The aliens fighting the Daleks were the

Movellans

.

Seriously, the intro makes a particular point about Nardole being a robot, even dropping a bolt. Robot Nardole does not make another appearance, and it is going to drive me insane.

There is particularly insane theory regarding Twelve's regeneration, but this episode didn't do much to dissuade it. Million to one shot it's on the mark, but you might want to go watch

An Adventure in Space and Time

if you haven't yet…just in case.
Advertisement