Welcome to the blog tour for Given to the Sea by Mindy McGinnis! Check out our Q&A with the author and enter for a chance to win a copy of your own:
I love the idea of a water-based fantasy world. What was it like creating this world? What did you find most challenging?
It's not really water based. It's set on an island where the seas are rising and all four cultures realize around the same time that in a few generations, there won't be much land left. So the answer to that is for everyone to kill everyone else, naturally.
Do you consider yourself a pantser, plotter, or something in between? What was your process while writing Given to the Sea?
Complete pantser. I usually don't know who is going to live to the end of the book, or not. My process is that I sit down and write every day and see what happens. So far, it's worked.
If you could spend a day with a character from Given to the Sea, who would it be and why?
Dara. She comes up with the best insults.
What Hogwarts house would you sort the main characters into?
I wouldn't do that to anyone at Hogwarts. Not even the Slytherins.
What were your favorite books when you were a young adult? Did that influence your own writing at all?
YA as we know it didn't really exist when I was a younger teen. I went from Lassie to Cujo. Did that influence me… er… I'm guessing yes.
About the book: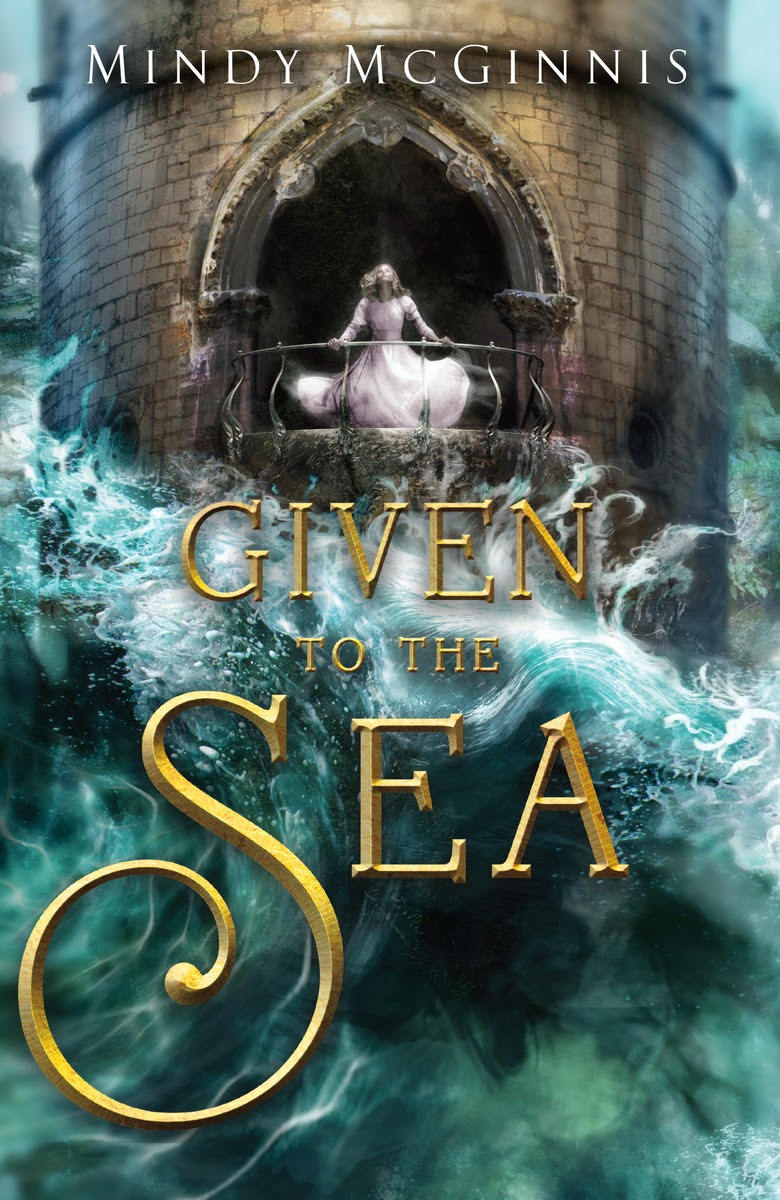 Khosa is Given to the Sea, a girl born to be fed to the water, her flesh preventing a wave like the one that destroyed the Kingdom of Stille in days of old. But before she's allowed to dance – an uncontrollable twitching of the limbs that will carry her to the shore in a frenzy – she must produce an heir. Yet the thought of human touch sends shudders down her spine that not even the sound of the tide can match.
Vincent is third in line to inherit his throne, royalty in a kingdom where the old linger and the young inherit only boredom. When Khosa arrives without an heir he knows his father will ensure she fulfills her duty, at whatever cost. Torn between protecting the throne he will someday fill, and the girl whose fate is tied to its very existence, Vincent's loyalty is at odds with his heart.
Dara and Donil are the last of the Indiri, a native race whose dwindling magic grows weaker as the island country fades. Animals cease to bear young, creatures of the sea take to the land, and the Pietra – fierce fighters who destroyed the Indiri a generation before – are now marching from their stony shores for the twin's adopted homeland, Stille.
Witt leads the Pietra, their army the only family he has ever known. The stone shores harbor a secret, a growing threat that will envelop the entire land – and he will conquer every speck of soil to ensure the survival of his people.
The tides are turning in Stille, where royals scheme, Pietrans march, and the rising sea calls for its Given.
About the author:
Mindy McGinnis is an Edgar Award-winning author and assistant teen librarian who lives in Ohio. She graduated from Otterbein University with a degree in English Literature and Religion, and sees nothing wrong with owning nine cats. Two dogs balance things out nicely.
Giveaway:
Enter for a chance to win one (1) of five (5) copies of Given to the Sea by Mindy McGinnis (ARV: $17.99 each).
NO PURCHASE NECESSARY. Enter between 12:00 AM Eastern Time on April 3, 2017 and 12:00 AM on April 24, 2017.  Open to residents of the fifty United States and the District of Columbia who are 13 and older. Winners will be selected at random on or about April 26, 2017. Odds of winning depend on number of eligible entries received. Void where prohibited or restricted by law.
Want to check out the rest of the blog tour?
Advertisement