Coming to Sundance always brings a kind of mystery to movie-going. There's an almost organic feeling to this film festival, which was started in the mid '80s by Robert Redford, a then ski enthusiast who saw an opportunity to boost independent cinema. What came next probably defied every expectation, including Redford's, and became a Hollywood juggernaut for indie cinema. In the 35 years that followed, incredible classics would be discovered and filmmakers like Quentin Tarantino, Steven Sodebergh, Christopher Nolan and Darren Aronofsky would be born. The organic feel mentioned above has to do with how it is the only festival that makes the viewer go back to the basics. We go into a movie not knowing much about its cast or its director, and instead opt to leap forward and take a chance on no-name talent who might just be the next big thing. That's basically it: what everyone is looking for is the next big thing. The next ball-busting rule breaker reminiscent of when Tarantino brought Reservoir Dogs in 1992 or Steven Soderbergh brought Sex, Lies and Videotape back in 1989.
Expectations are high and they are not always met, but there's something that has to be said for a film festival that continuously churns out new talent year after year. There will be those who say that it isn't the festival it used to be, with Park City hounded by Hollywood elite for the course of 10 days, but don't fret, there's still magic in the air every time Sundance installs itself in Park City. The low-budget mavericks are still here, and with just one look at last year's lineup you're in glee of the quality of films that showed up: Tangerine, The Witch, The Diary of a Teenage Girl, Brooklyn, It Follows, James White, The End of the Tour, Me Earl and The Dying Girl, Dope, The Forbidden Room, Listen To Me Marlon and The Wolfpack.
*********
One can't forget the great movies over the years that gave Sundance its incredible reputation: Joel and Ethan Coen's Blood Simple, Jim Jarmusch's Stranger Than Paradise, Steven Soderbergh's Sex, Lies & Videotape, Charles Burnett's To Sleep with Anger, Todd Haynes' Poison, Richard Linklater's Slacker, Quentin Tarantino's Reservoir Dogs, Kevin Smith's Clerks, Bryan Singer's The Usual Suspects, David O. Russell's Spanking the Monkey, Todd Solondz's Welcome to the Dollhouse, Stanley Tucci and Campbell Scott's Big Night, Darren Aronofsky's Pi, Mary Harron's American Psycho, Richard Kelly's Donnie Darko, Kenneth Lonergan's You Can Count on Me, Christopher Nolan's Memento, Noah Baumbach's The Squid and the Whale, Duncan Jones' Moon, Debra Granik's Winter's Bone, Jeff Nichols' Take Shelter, Lee Daniels' Precious, Tom McCarthy's The Station Agent, Ben Zeitlin's Beasts of the Southern Wild, Damien Chazelle's Whiplash and Ryan Coogler's Fruitvale Station.
Sundance still feels wholly important. Having premiered eight Best Picture nominees in the last six years, it's a continuous hotbed for low-budget indie filmmakers who just want a chance. Best Picture nominations since 2006:
2006- Little Miss Sunshine
2009- Precious and An Education
2010- Winter's Bone and The Kids Are All Right
2012- Beasts Of The Southern Wild
2014- Boyhood and Whiplash
2015- Brooklyn
That list is astounding and doesn't even mention the stuff that comes out of Sundance that gets nominated in the acting, foreign language and documentary categories. The best movies that come out of Sundance are the ones that, on second viewing, maintain the exhilarating high you had when you first saw them high atop the thin rocky mountain air of the resort town.
Brooklyn — which had its debut here last year — was met with positive reaction, but nobody expected it to be the Oscar contender it turned out to be, garnering picture, actress and screenplay nominations. It's an immaculate, beautiful film that kept building up steam as the year went along. Writing about Brooklyn last January I called it "As beautiful and romantic as a movie can get, it's not interested in getting awards as much as breaking your heart and giving you a wondrous sense of melancholia for a once better time and place." Never in my wildest dreams did I expect it to come this far into awards season and become the heavyweight that it now is. Yet for every Whiplash and Beasts Of The Southern Wild there also is a Personal Velocity or even last year's Me, Earl and The Dying Girl, a film that won the jury and audience prize, received one of the loudest standing ovations in festival history, was acquired by Fox Searchlight for an astounding $12 million and then choked at the box office. It's just that kind of festival. People get high off some movies, then months later forget they ever existed.
Maybe it's the high altitude. For 10 days people try to cram in 20, 30 maybe even 40 movies in their schedule to try and not miss the next buzz-worthy title. It is usually said that the movie that wins the Dramatic Competition Prize builds up buzz to fight through awards season, however that is not always the case. It's a growing trend, a studio spending millions to acquire a hot Sundance title and then expectations dwindling once the film gets seen outside the Utah thin air and in nationwide mainstream cinemas. Greatest example being Tadpole, a 2002 film acquired by Miramax for the then very large sum of $5 million and barely making half of that at the box office. Does anyone actually remember Tadpole? The year of "Birth" This year's 2016 edition was another great one for movie fans. You could see the excitement in people's eyes as they itched to discover the next big indie director or the next big awards contender. The fest opened up with Chris Kelly's Other Peoplestarring Jesse Plemons, and a never better Molly Shannon as a mother of three diagnosed with stage four terminal cancer. Kelly's film is a heartfelt, yet uneven look at the ties that bind. Shannon's performance shined most. The closing night film didn't fare any better as John Karsinski's The Hollars, starring himself and Anna Kendrick, was met with a polite shrug. Don't mind the opener and closer, the rest were just aces.
**********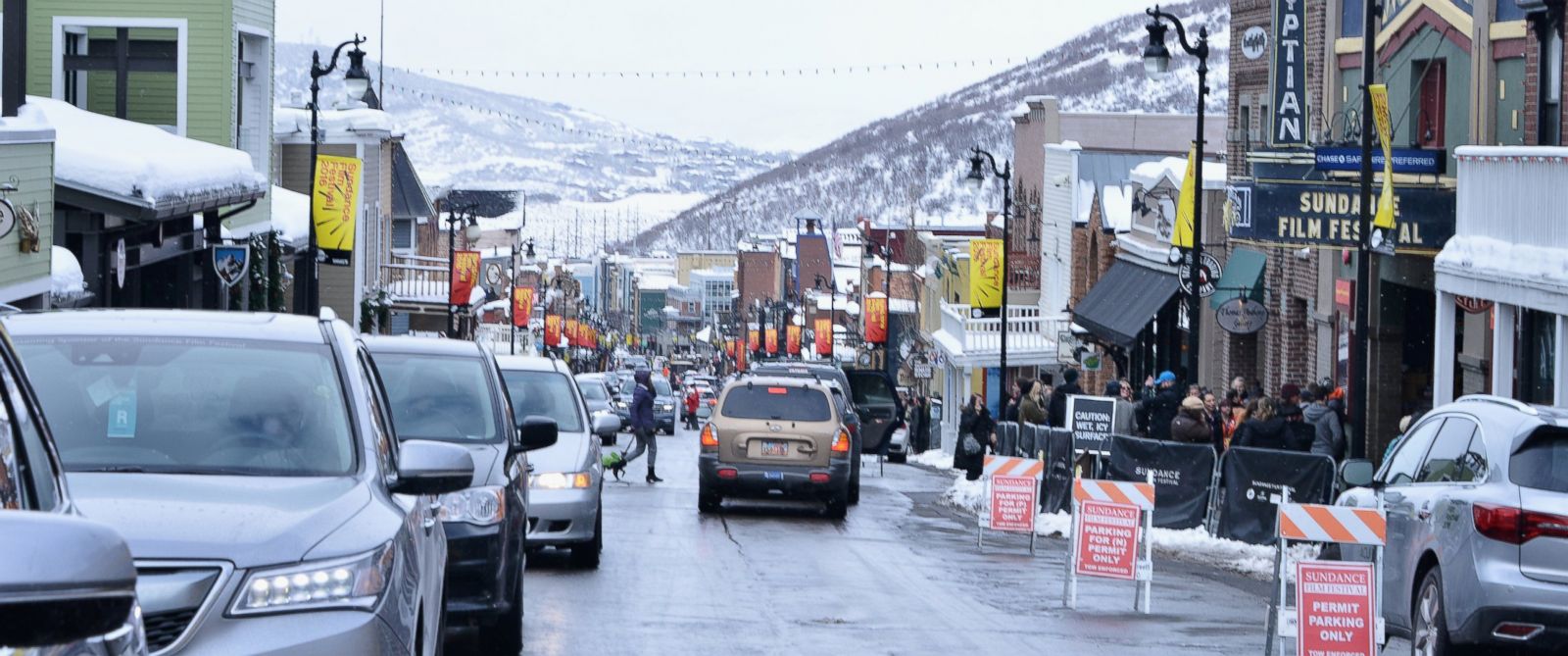 I saw about 35 movies at this year's fest, trying to catch most of the buzzed titles and doing a very good job at that. Nate Parker's directorial debut took away both the Dramatic Grand Jury Prize and the Dramatic Audience Prize consolidating a week's worth of standing ovations in Park City for his ambitious, but flawed The Birth Of A Nation. At the premiere of the film Parker said he wished the film would become an "agent of change," a kind of cumulative rebuttal to the #Oscarssowhite movement. It seems like that is already the case. One simple Google search of Birth Of A Nation reveals that Griffith's seminal film has finally been sidelined by the most unexpected of contenders, a film written, directed, acted and produced by a 36 year old African-American journeyman that is finally getting his due and taking the industry by storm at the right place and at the right time.
POC and women shine bright Ava Duvernay had her start here with her miraculous debut feature Middle Of Nowhere, so did Steve McQueen, Spike Lee, Dee Rees and Ryan Coogler — whose Fruitvale Station was the toast of the town just a couple of years ago before hitting it big with Creed. As if to lead the way for the rest of the industry, Sundance seems to have taken a stance in 2016 by continuing to sprinkle throughout their program films directed by African Americans. Safe for the already mentioned Nate Parker, Anna Rose Holmer's indescribable The Fits built up a loyal fanbase in Park City. With its mysterious look at African-American teenage girls growing up, the film challenged the most adventurous of filmgoers by never revealing its titular mystery. Clea DuVall's The Intervention played like a funny, truthful and touching version of The Big Chill for Generation X and — DuVall's real life best friend — Melanie Lynskey's funny and witty performance won her the Best Actress prize. Paramount saw the potential in this tiny little gem of a film and bought its right for $2.5 million.
Meera Menon's Equity, think Margin Call but starring women and directed by one as well, was one of the very best surprises of the festival. Touted as "the first female-driven Wall Street film" it follows a senior investment banker — played by Breaking Bad's Anna Gunn — who becomes involved in a dangerous game of corporate backstabbing with the Wall Street elite. It's a nasty gem of a film that was luckily picked up by Sony Pictures Classics at the tail end of the festival. Elizabeth Wood's White Girl was a little more perplexing for some people, but I dug it all the same. Think Larry Clark'sKids directed by a woman and starring Homeland's Morgan Saylor as a New York City girl that falls hard in love for a street thug and embarks in the most harrowing of sexual and drug-infused journey's ever sene on film. The wild extremes Saylor goes through are bound to disturb parents all around the country, but once you find out the events depicted in the film were based on Wood's actual past, then you're left speechless.
Another female directed gem came to us from Iran. Babak Anvari's Under The Shadow was the talk of the town and became a new classic among horror films. Following in the footsteps of The Babadook and It Follows, Anvari's film seems to revel in the fact that the main protagonist is female. Social and political undertones haunt this mesmerizing film which takes place right in the middle of the Irani-Iraqi war of the late '80s as a mother and daughter are left to fend for themselves in the most dire and spooky of horror stories.
10 titles of Sundance 2016 to watch out for:
Manchester By The Sea 
The indisputably great movie of Sundance 2016 was Kenneth Lonergan's meditative film about loss and loneliness. Starring a never-better Casey Affleck, the film was snatched up by Amazon Studios for a whopping $10 Million. A great investment, as this stunner of a bold, sprawling movie got audiences proclaiming the most heralding of words towards its way. The first 100 minutes are better than any movie I saw last year and its final stretch, brilliantly edited by Jennifer Lane, is a masterful display of restraint and intimacy.
Weiner 
My jaw dropped more than a few times while watching Josh Kriegman and Elyse Steinberg's Weiner, a behind-the-scenes account of Anthony Weiner's rise and fall. The film is an examination of how this New York congressman, a front-runner for mayor of NYC, single-handedly shot himself in the foot and got involved in a sex scandal of the highest proportions, by not only getting caught once, but a few other times, thus sabottaging a perfectly constructed campaign by his team. It is not only a story about the times we live in, but a scathing depiction of the mdeia and today's political landscape.
The Eyes Of My Mother 
Nicolas Pesce stunned more than a few audiences with his his horrifically hypnotic goth show. The story was disturbing, with a precisely constructive narrative that never let up in its dark, twisted surprises. No fair revealing any plot details about this one, except to say that this one is from film collective Borderline films which gave us in the past few years Martha Marcy May Marlene, James White and Simon Killer – this might be the best one of the bunch, it's that good.
Certain Women 
Kelly Reichardt, bless her indie sensibilities, is one of the very best American filmmakers working today. Certain Women makes it five for five in terms of he track record thus far. One look at her resume which consists of Old Joy, Wendy and Lucy, Meek's Cutoff, Night Moves and — the aforementioned — Certain Women, and we see an auteur allergic to formula and never sacrificing her uncompromising vision for mainstream popularity. Her latest film has three short stories adapted from Maile Meloy's writings about lonely, isolated women in the 21st century. Starring Laura Dern, Michelle Williams, Kristen Stewart and Lily Gladstone in a career making performance, this might be Reichardt's best movie yet.
Newtown, Lo and Behold and Tickled 
Just like every year at Sundance, the documentaries stuck out just as much, if not more, than the fiction films. Newtown is the Sandy Hook documentary that will tear your heart into pieces. It is simple, haunting and unforgettable. Lo and Behold is Werener Herzog's most ambitious documentary to date focusing on the internet — then, now and on to the future. At the film's premeiere the eccentric filmmaker even admitted to not owning a cell phone, ever going online or even owning an email address! Finally, there's Tickled about a tickle fetish gone too far. A film so absurd that if it were to ever get made into a feature length movie the story wouldn't seem believable.
Little Men 
Ira Sachs' best movie to date was greeted with the ravest of reviews, well deserved. Theo Taplitz and Michael Barbieri are the titular best friends whose bond gets tested by a shop lease battle between both kids' parents. This subtle, nuanced character work by Sachs recalls the very best of 1970s European cinema, yet goes by its own vision. The coda might seem a little out of place, but a closer look reveals the emergence of an auteur of the highest order. Only a fool would ignore the delicate nature of this extraordinarily simple story. It's a slice of life, but done with the more cinematic of restrain-filled tension.
Kate Plays Christine/Christine 
1970s TV Reporter Christine Chubbuck was infamously known as the reporter that shot herself on TV while delivering the news. This year's Sundance gave us not one, but two immaculate portraits of the mysterious woman, whose life story still remains a bit muddy. Not much actual video footage can be found of Chubbuck and the infamous suicide video has been locked out in a vault somewhere with no sign of it ever coming out. Kate Lynn Sheil and Rebecca Hall both played Christine —  Sheil in a gratifyingly original documentary and Hall in Antonio Campos' intense film. The fact that both movie managed to come out of Sundance as one of the very best reviewed films of the fest shows just how fascinating of a story this is.
The Birth Of A Nation 
Recounting the story of Nat Turner, an African American Slave that lead a rebellion in 1831 to free African-Americans in Virgina. There's blood soaked, sweat induced, passion in every frame of Nate Parker's flawed film. You can never discount this kind of brazingly ferocious filmmaking, even when it's by a first-time filmmaker still learning his narrative steps. The aptly titled film is bound to cause a stir when it gets released later this year, choosing the title of D.W Griffith's grand, but very racist, 1915 masterpiece is a sign that the times might be in fact changing. Winning the Dramatic Grand Jury Prize and Audience Award is a sign that this movie is about to take Hollywood by storm. It was made to piss people off and get them out of their seats shouting, what more could you ask for in a movie?
Indignation
James Schamus' directorial debut is a thing of beauty. Although this peculiar love story might be thought of on paper as "conventional" by some, the surprise is that it's far from it. In fact, some of the movies breathtaking set pieces are so daringly imagined and produced. Based on Phillip Roth's difficult, but brilliant novel Indignation concentrates on a Jewish student's (Logan Lerman) sexual and cultural dissatisfaction of a society gone astray. The small Ohio college he decides to attend wakes him up in alarming ways, so does a troubled, attractive blonde played by the talented Gloria Gadon.
Morris From America
The screenplay award went to Chad Hartigan's funny and touching film about a African-American teenager growing up in, of all places, Germany with his dad, indelibly played by Craig Robinson who also took the acting prize at the closing ceremonies. First-time director Hartigan's bittersweet coming of age tale is filled with stylish flourishes and a keen sense of comedic timing. Robinson is a revelation, but so is newcomer Markees Christmas as the hip-hop loving titular nerd with a special place in his heart for German girls. Who can blame him? The culture clash makes for a one of kind film that was the the leading contender for the big award and might have won it if it weren't for Nate Parker's film.
Swiss Army Man 
Parker surprisingly didn't win the directing award that instead went to the directing duo behind the most polarizing film of the fest Swiss Army Man. Daniel Kwan and Daniel Scheinert won the award for a movie that Twitch Film's Jason Gorber called "The Citizen Kane of fart joke movies." If that doesn't interest you at all then steer far away from this movie starring Daniel Radcliffe as a dead, farting corpse and Paul Dano as a distraught man stranded in the middle of a dessert Island. They somehow form a friendship and learn to help each other in the process. Radcliffe's corpse is used as a jet ski ride whenever he farts, on the other hand Dano tries to teach his compadre about the joy of life by dressing up like a a girl and putting the moves on good ol' Harry Potter. Not much else can be said, just sit back and let the ridiculousness of this movie drop your jaw down to the floor.
Advertisement