If there's ever a great time to binge-watch shows on Netflix, it's during the summer. With an abundance of free time and a reliable internet connection, settling in front of Netflix and becoming a recluse for the remaining summer months is possibly one of the best ways to escape the heat of outside.
Netflix boasts a vast collection of shows, a mix of original and traditional network content, and it might be daunting to know where to start. If you're unsure about which series to spend the summer binge-watching, here's a list of amazing shows now streaming on Netflix to start you off.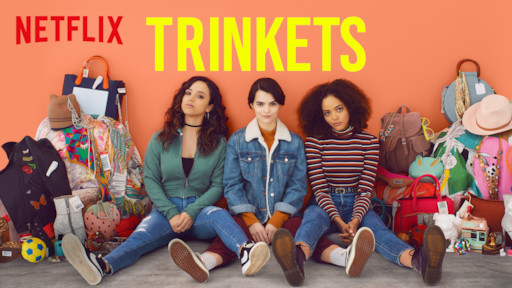 Trinkets
Being one of Netflix's latest additions, Trinkets does not disappoint as it offers viewers a look into the lives of three teenage kleptomaniacs each struggling with other issues as well as their inability to resist stealing. It's a unique show that highlights parallel issues in the teenagers' lives outside of mental health such as self-discovery, abuse, and dysfunctional families among others. With only ten episodes in its first season, it's the perfect series to start binge-watching if you're into dark coming-of-age stories.
Stranger Things
If you missed the buzz around this paranormal show, now is the perfect time to catch up. Stranger Things follows the lives of a group of pre-teens who happen across a mysterious girl who goes by the name of "Eleven" and has unique and unexplained abilities. In season three of Stranger Things, we see the cast going through some epic changes as they are sucked even more into being a part of other-worldly events that they're never prepared for.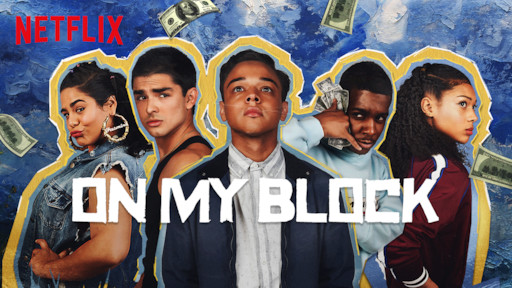 On My Block
Mixing humor and drama is not an easy task, but On My Block does a spectacular job of this. For four teenagers, living in a violent neighborhood isn't the most challenging part of growing up. It's dealing with various changes in their lives that put a strain on their friendships and relationships. More often than not, they're forced to make difficult decisions that children their age shouldn't have to. With two seasons out, it's a perfect binge-watching option if you're able to sit through multiple scenes of hardship with intermittent comedy.
Titans
If you're living outside the US, another recent Netflix addition that you should consider adding to your binge list is Titans. Similar to its comic counterpart, Titans, which originally aired its first season on DC's streaming service DC Universe, gathers a hodgepodge group of young super humans in this epic tale of overcoming darkness. Together, these super powered beings try to define who they are as individuals and as a group while gearing up to battle a truly evil force.
Grown-ish
Attending college doesn't always include focusing on getting great grades or indulging in excessive partying. Grown-ish, the equally hilarious spin off of the award winning comedy Black-ish, follows Zoey – the Johnson family's oldest child – as she goes off to college and learns what it means to be truly "grown". Self-centered and opinionated, she's always brought back down to Earth by her loyal crew. Binging Grown-ish will also familiarize you with Disney's live-action Ariel, Halle Bailey, who plays one of Zoey's friends.
Advertisement