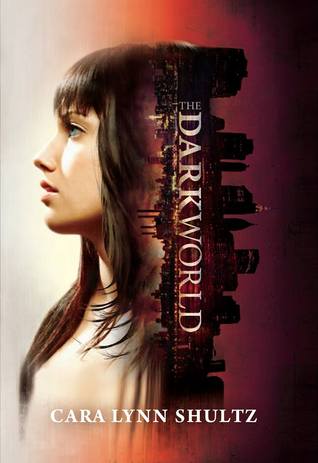 Paige Kelly is used to weird–in fact, she probably corners the market on weird, considering that her best friend, Dottie, has been dead since the 1950s. But when a fire demon attacks Paige in detention, she has to admit that things have gotten out of her league. Luckily, the cute new boy in school, Logan Bradley, is a practiced demon slayer-and he isn't fazed by Paige's propensity to chat with the dead. Suddenly, Paige is smack in the middle of a centuries-old battle between warlocks and demons, learning to fight with a magic sword so that she can defend herself. And if she makes one wrong move, she'll be pulled into the Dark World, an alternate version of our world that's overrun by demons-and she might never make it home.
So, I'm thinking we can totally rename this thing and re-title it something along the lines of The Book of Badassery.
Because this is pretty much exactly what The Dark World is to me.
I think I speak for all of us when I say that every girl looks forward to books that have both romance and a normal girl who learns that she most certainly can face her own battles.
Paige Kelly is just the girl you're looking for, if this is your kind of shindig.
Similar to reads like the Angelire series, the City of Bones series, and, but of course, the Vampire Academy series, The Dark World does a fantastic job of taking an average teenage girl and turning her into something greater. I love how we also never hear about action scenes, but rather get to witness them! A lot of novelists have a tendency to make you feel like you're being kept out of the action, but this certainly is not the case here.
Angels and demons, a growing fad that has been around for quite a few years, is a kind of fantasy that will just never grow old. Fallen, Hush Hush, Angelfire; all great reads about angels. The Dark World only proves that these books, just like the mermaid and vampire fads, are only evolving. Personally, I loved the spin this novel gave on the perspective of demons, warlocks, and angels. The "dark world" is something I feel is brand new, and I can't wait to explore more of that realm in the sequel to The Dark World.
Ever-budding romance in this novel is absolutely perfect. The kind of perfect that really deserves that GIF of Liam Payne doing his adorable little per-fect snap, but I've already used it once before so I will refrain. Painfully so. I just will. Logan has easily become one of my new favorite YA boys of the fantasy and/or not-so-fantasy kind. What really stood out about him to me is that unlike most angel/demon boys, Logan isn't completely high and mighty. He is still very down-to-earth and very much like any other teenage boy, and I liked that while he may not exist in the real world, his personality is genuine enough to know that boys of his kind very well do exist and it makes it much easier to delve into the story. All in favor of cute boys who blush on occasion and aren't all that sure of their own ever-living charm, say "Aye." He also always has a sword on his back, and if you ask me, that is pretty darn hot. It's like he's the ultimate man. Gentle, shy, and also great at kicking otherworldly butt. I am totally swooning just thinking about it.
Anyone looking for a read about a girl who goes from normal to not-so-much with the help of one adorable sword-wielding, not-so-bad boy, The Dark World is for you.
Rating: 9/10
Advertisement