The year 2020 has been relentlessly devastating. As hard as it has been to find the bright spots, TV shows across networks, premium cable, and streaming services have continued delivering some outstanding content., offering a brief escape from reality. From charming and thought-provoking first seasons (Gentefied, Zoey's Extraordinary Playlist) to memorable series endings (Schitt's Creek, Star Wars: The Clone Wars), there was something for everyone as many spent more time watching TV than before.
For our mid-year TV list, we chose and ranked what we believed to be the best shows that have aired between January and June. Of course, there's a variety of wonderful shows that didn't make the list, but there's a wide range of series represented here. Here are our top ten best TV shows of 2020 (so far)!
---

10. BoJack Horseman (Netflix)
Six whole years have gone by since BoJack Horseman burst on to the scene with its refreshing, yet vulnerable portrayals of mental health, sexuality, and general existentialism. Still, the final season of BoJack Horseman could not have come at a more appropriate time. The show technically concluded before the global pandemic, but many of the themes are deeply applicable to our ever-present quarantine world. To this very day, this show is one of the only few that understands the inner-workings of human beings. What separates BoJack from the rest is how it portrays the ebb and flow of life itself. BoJack, even though he experiences some triumphs, still continues to feel empty. He's searching for something to fulfill him, as we humans all strive to do. Season six dives into these experiences more than ever. Who knew that a show with anthropomorphic animals could feel so human? —Mark Wesley
---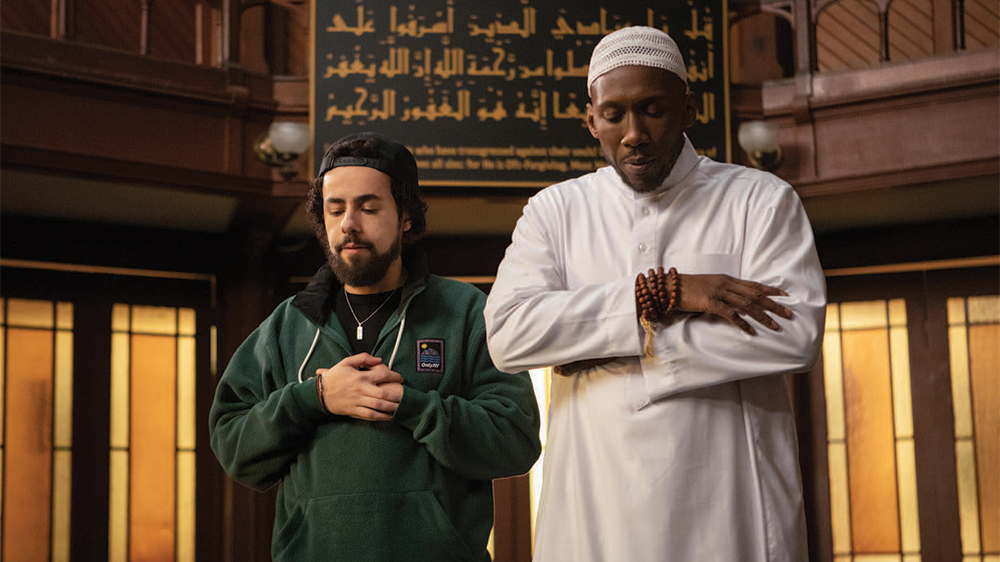 9. Ramy (Hulu)
Ramy season two manages to develop Ramy's (Ramy Youssef) journey toward self-discovery and becoming a better Muslim. The season strips him away of his excuses and the walls he's put up to shield him from growth. His constant search for answers and guidance leads him to Sheikh Malik (Mahershala Ali), a Sufi leader whom Ramy wants to emulate. Ramy bares his soul, vulnerable in his emptiness and need to find something to cling to, to help him understand and live the life he thinks he should. However, he can't see past anyone but himself. Ramy's second season still finds moments of humor, but it evolves beyond the standalone episodes of season one to offer a more cohesive, nuanced, and unrelenting character study of its titular character. —Mae Abdulbaki
---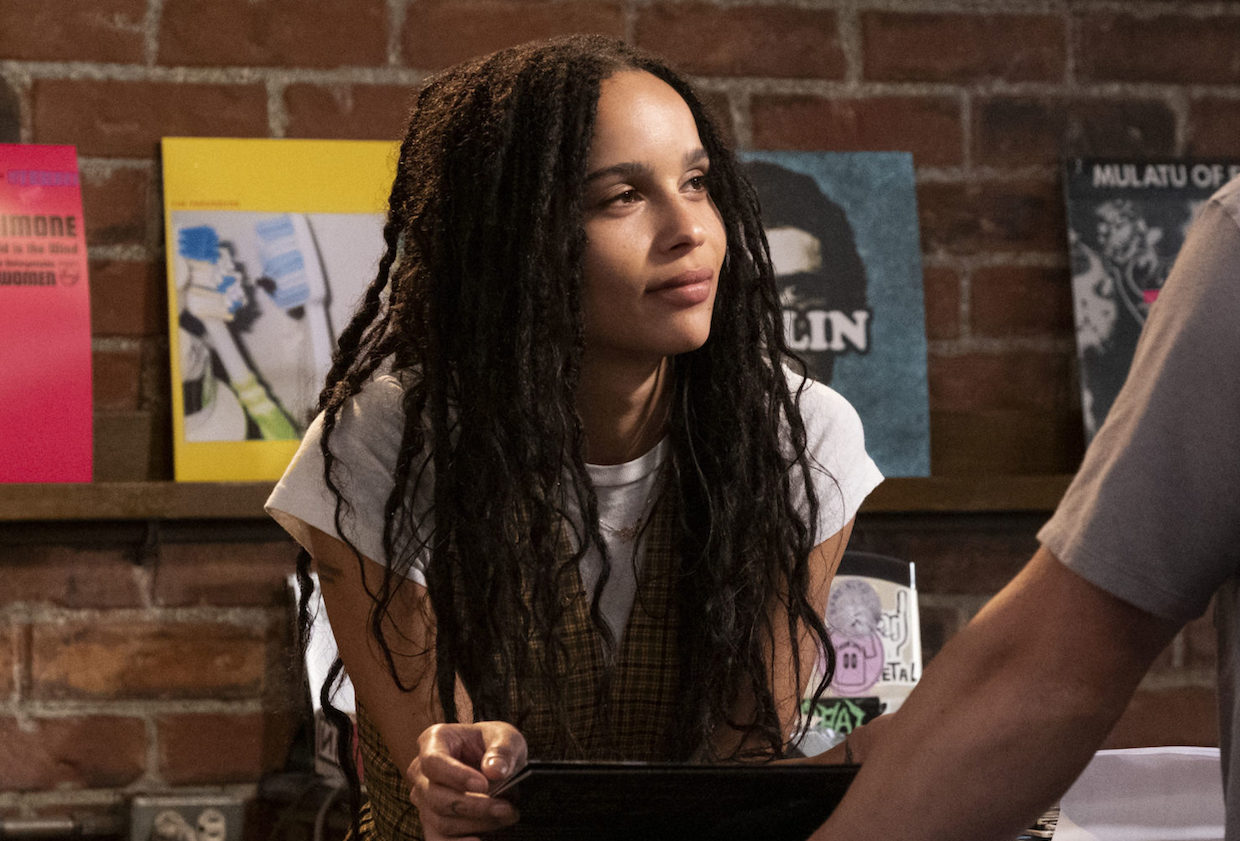 8. High Fidelity (Hulu)
High Fidelity, based on Nick Hornby's novel, went from a feature film to Broadway. Now, it's a Hulu comedy series in which Zoë Kravitz took Rob Fleming's character into her own hands in an outstanding way. In ten episodes, Kravitz had us enamored amid her venture down broken relationships and complicated friendships. Music wasn't just a background component but more of a character of the show, pushing storylines further and keeping the dialogue going. The scripts were undoubtedly very well-written and felt so real and relatable to absolutely anyone watching. —Ashley Bulayo
---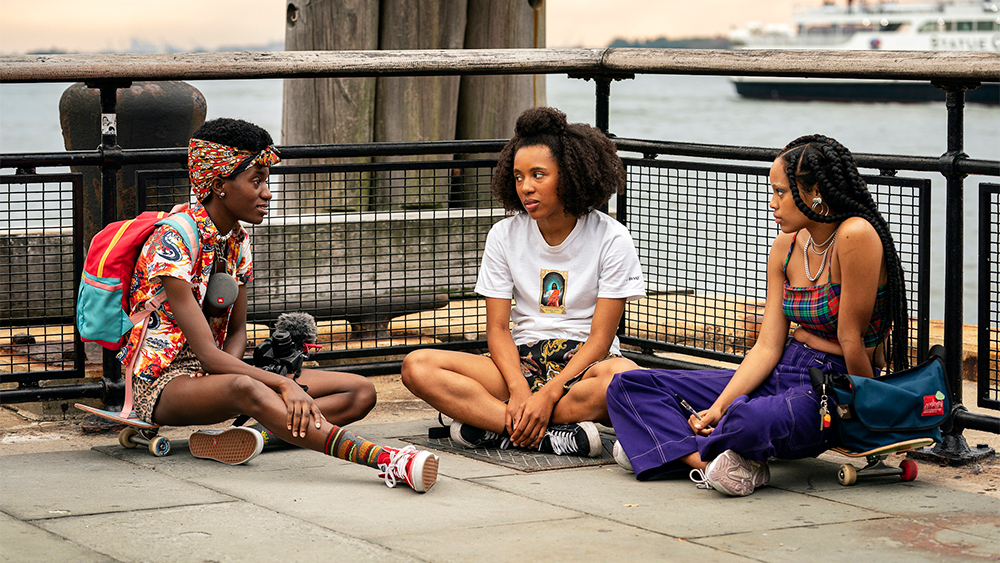 7. Betty (HBO)
Based on the characters of the terrific 2018 coming-of-age film Skate Kitchen, director Crystal Moselle brings the same level of exuberance to series Betty, this time with even greater humor and filmmaking. Following a group of young women in New York City as they explore their sexuality, develop friendships, and embrace their love of skateboarding, Betty is a beautiful ode to youth and womanhood. It's shot kinetically as we follow the skaters at every turn, shot low to place them against the NYC backdrop or alone amidst a stormy sky to demonstrate their own inner turmoil. Light on its feet, but demonstrating the ability to pack an emotional wallop when it needs to, the series is borne from true collaboration and a want to showcase the boundless curiosity, empathy and energy of these women, and the result is spellbinding. —Allyson Johnson
---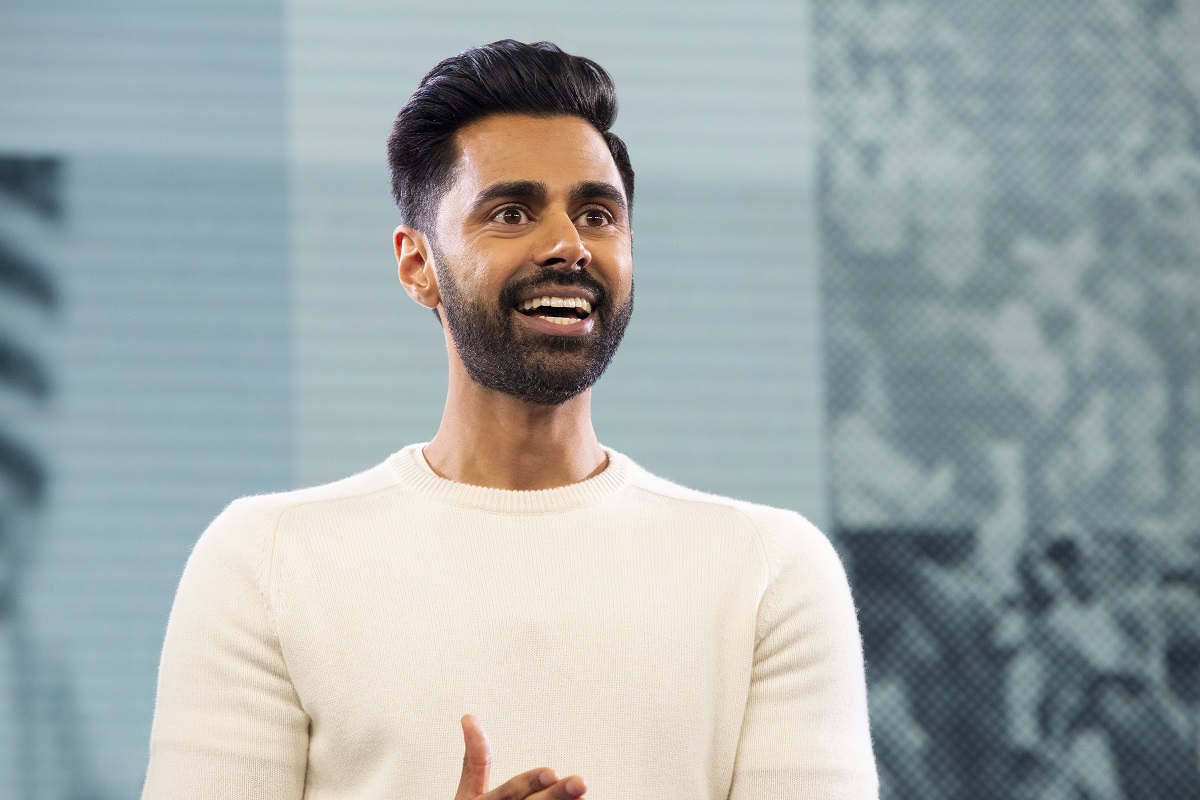 6. Patriot Act (Netflix)
Hasan Minhaj's Patriot Act has been a wonderful source of information and political takes during these difficult times. The show had to pivot in a COVID-19 world, dropping Minhaj's live studio audience to green screen. Still, the show hasn't missed a beat, mixing humor with world events seamlessly, while also shortening episodes when necessary. His 11-minute video about George Floyd and the Black Lives Matter movement is a nuanced example of the format. This cycle of episodes recently came to an end. However, every episode can be found on Netflix or the show's YouTube channel if you're looking for even more Patriot Act content. —Katey Stoetzel
---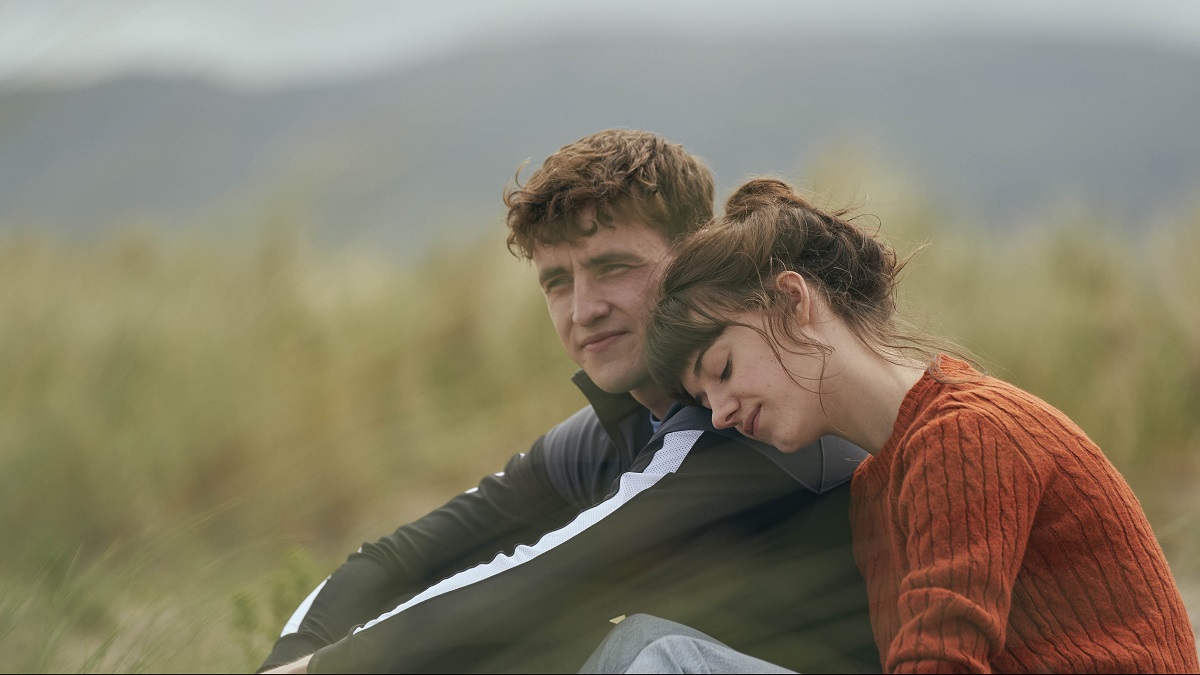 5. Normal People (Hulu)
As led by the directing team of Lenny Abrahamson and Hettie Macdonald, Sally Rooney's Normal People, a story of young love and lust, becomes something even deeper and more beautiful. A large part of the praise belongs to co-leads Daisy Edgar-Jones and Paul Mescal, who inhabit the characters of Marianne and Connell with depth, empathy, and relatability. Normal People is astonishing for being as compelling as it is. The attention to the complexities of how these characters relate to each other, how they see themselves, and how the other's presence informs both is what makes this series fascinating and engrossing. —Beth Winchester
---

4. Vida (Starz)
2020 has been a great year so far with Latinx representation on TV from Gentefied and Love, Victor to the return of One Day at a Time. At the heart of these shows is family, along with an exploration of familial dynamics. Vida is also about family, centered on two sisters with personalities that couldn't be any more different, who must grieve the loss of their mother and take responsibility for the building and titular bar they inherited. The way Vida explores family is different. It's fraught, complicated, and messy.
The sisters not only must find a way to financially sustain their business in a gentrifying neighborhood, but they also need to learn how to navigate the secrets and unresolved emotions left in their mother's wake. Show creator Tanya Saracho gives us a family that chooses each other, much like how the queer community chooses their family. In its final season, Vida utterly transcends expectation by delivering a heartfelt and emotional tribute to sisterhood, queerness, and community. The sisters may have been reunited by the force of their mother's death, but it's ultimately their choice to forge ahead together or apart. —Gabrielle Bondi
---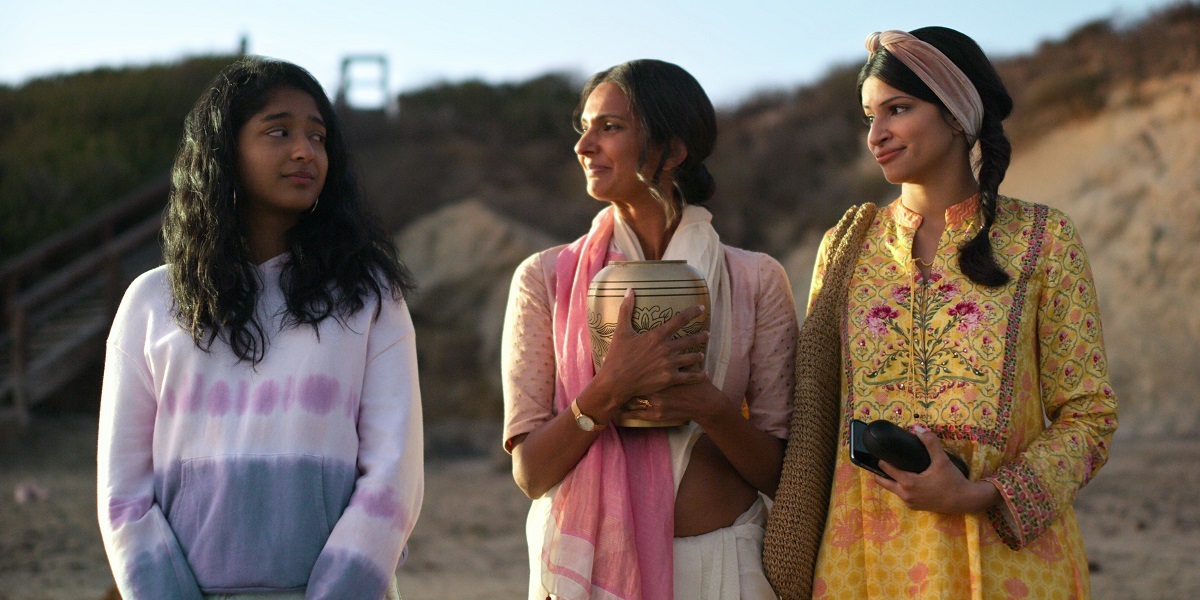 3. Never Have I Ever (Netflix)
If character-driven shows are your thing, Netflix's Never Have I Ever is the perfect choice. The series focuses on the teen life of Devi Vishwakumar (played by Maitreyi Ramakrishnan) in her pursuit to rebrand herself following a lackluster freshman year. What sets this apart from other TV series are the deep bonds between the characters and the relatable desires they want for their lives. Never Have I Ever is hilarious and heartwarming, has well-written characters, and features a great talented cast. —Justin Carreiro
---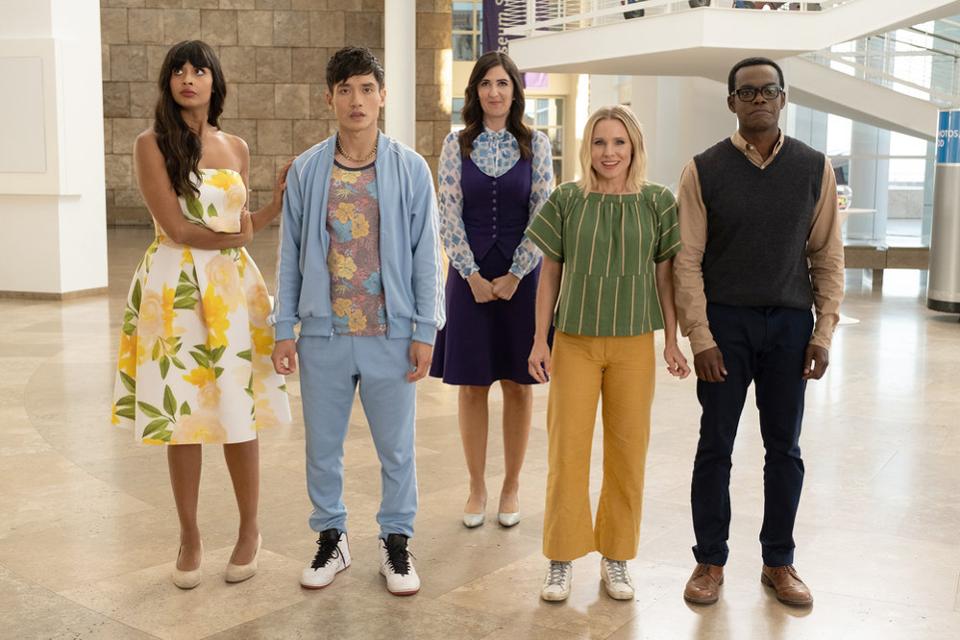 2. The Good Place (NBC)
The Good Place executed its final season uniquely and finitely – with an approach most series don't take when approaching their finale. The Good Place never overstayed its welcome and its swan song season perfectly emulates the long-term motifs of life and change that has perfectly been produced in an easy to digest manner, thanks to an incredible ensemble cast and clever writing. Michael Schur's The Good Place is equal parts thoughtful, heartwarming, and witty, and a worthy series that makes for a manageable binge as social distancing continues. —Amanda Reimer
---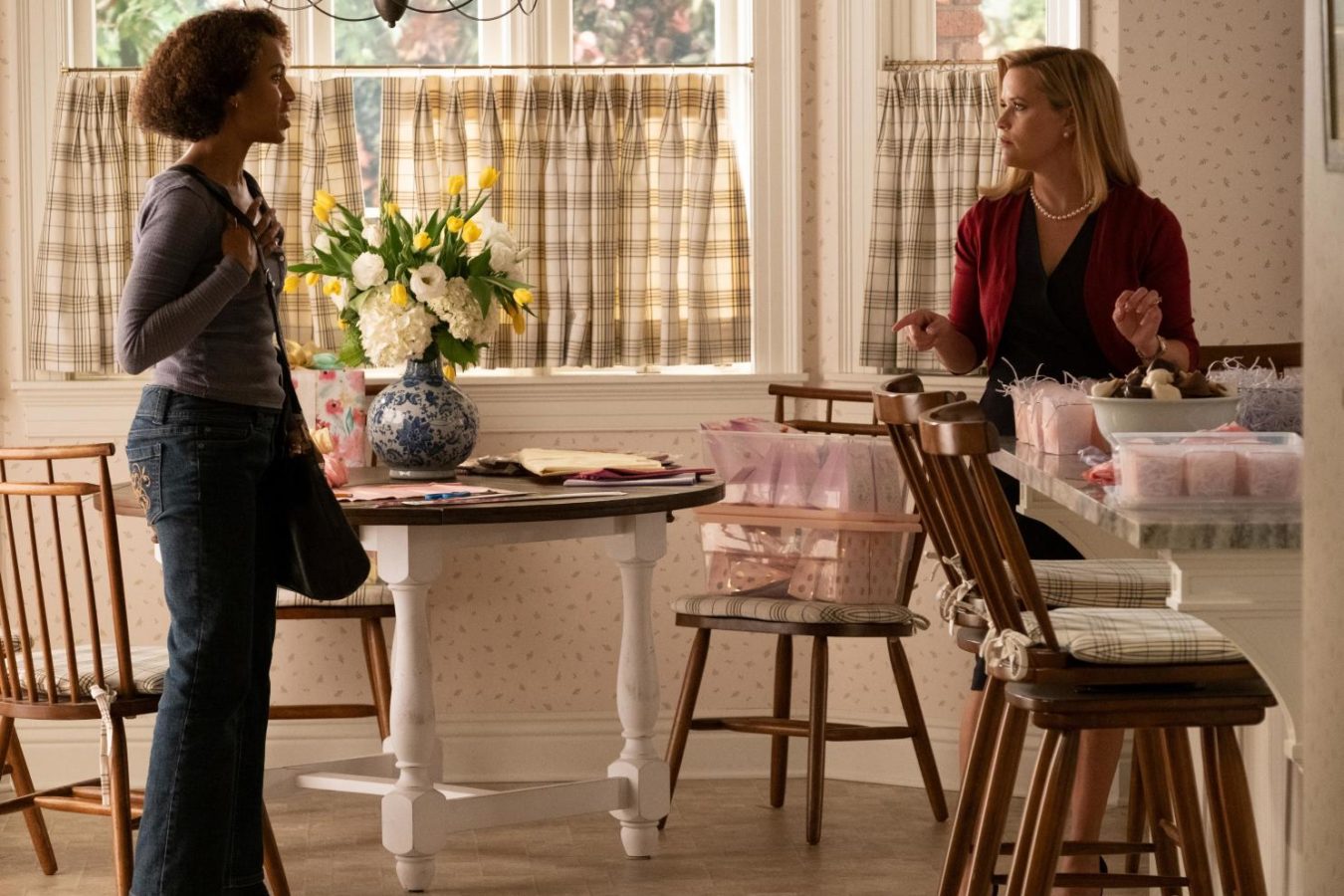 1. Little Fires Everywhere (Hulu)
Based on Celeste Ng's novel, Little Fires Everywhere masterfully weaves together the stories of Mia Warren (Kerry Washington) and Elena Richardson (Reese Witherspoon), two mothers from wildly different worlds. They are connected by happenstance and separated by wealth, social status, race, and opposing ideologies. The series poses a myriad of thought-provoking questions about motherhood, what makes a "good" mother, and how such definitions are impacted by varying life experiences and background. Witherspoon and Washington turn in nuanced, powerful performances which are made even stronger by the visceral, sometimes tender, and poignant storyline that begins as a small flame and builds toward a fiery heat that shocks and leaves you breathless. —Mae Abdulbaki
Advertisement