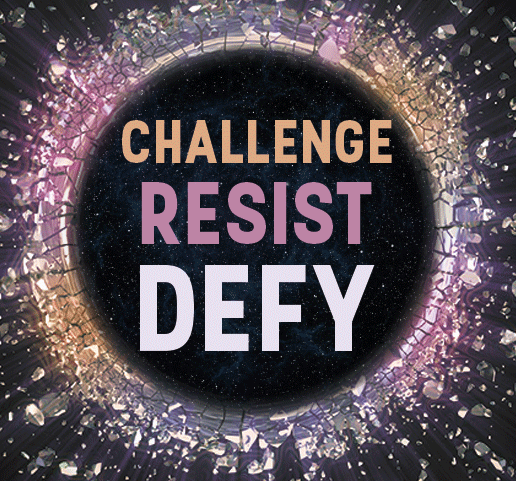 We are excited to team up with Little, Brown & Co. to give away this out-of-this-world Defy the Stars prize pack to one lucky reader. Enter for a chance to win below.
GIVEAWAY
Defy the Stars! One (1) winner will receive:
a copy of Defy the Stars
$25 Visa gift card to forge your own path!
How do you enter to win? For a chance to win the Defy the Stars prize pack, follow @TYFofficial on Twitter and retweet the tweet below. This contest is open to U.S. residents only. Prizing courtesy of Little, Brown & Co. Contest ends 11:00pm EST on April 23, 2017. One winner will be contacted via Direct Message on Twitter.
We are giving away a #DefytheStars prize pack thanks to @TheNovl! RT and Follow to win a $25 Visa Gift Card and @claudiagray's novel! pic.twitter.com/23HfGO0kyV

— The Young Folks (@TYFofficial) April 18, 2017
Defy the Stars by Claudia Gray is now available in stores. 
ABOUT THE BOOK
She's a soldier.
Noemi Vidal is seventeen years old and sworn to protect her planet, Genesis. She's willing to risk anything–including her own life. To their enemies on Earth, she's a rebel.
He's a machine.
Abandoned in space for years, utterly alone, Abel has advanced programming that's begun to evolve. He wants only to protect his creator, and to be free. To the people of Genesis, he's an abomination.
Noemi and Abel are enemies in an interstellar war, forced by chance to work together as they embark on a daring journey through the stars. Their efforts would end the fighting for good, but they're not without sacrifice. The stakes are even higher than either of them first realized, and the more time they spend together, the more they're forced to question everything they'd been taught was true.
ABOUT THE AUTHOR
Claudia Gray is the author of the bestselling Evernight series, Fateful, the Spellcaster trilogy, and the Firebird trilogy. She is also the author of the young adult Star Wars novels Lost Stars and the forthcoming Bloodline. She has worked as a lawyer, a journalist, a disc jockey, and a particularly ineffective waitress. Her lifelong interests include old houses, classic movies, vintage style, and history. She lives in New Orleans.
Visit the Official Site
Follow TheNOVL on Twitter and Instagram
Follow Claudia Gray on Twitter
#DefytheStars
Advertisement