Based upon source information provided by Kotaku, the randomly generated science fiction exploratory adventure game has been reportedly delayed barely a few weeks before it's previously scheduled June 21st release date. What a sad day for the hype-train.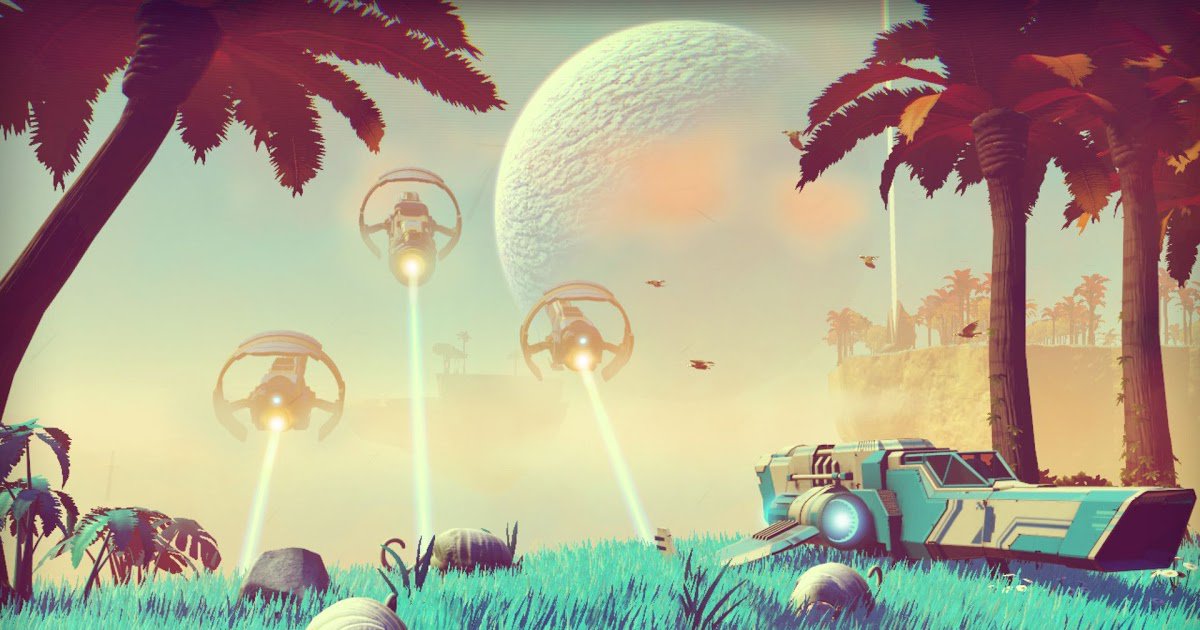 No Man's Sky's delay was hinted at by two sources, one of which was a Gamestop employee who photographed the notification of the game's delay, and requested to tag the game's promotional display with a "Coming Soon" sticker.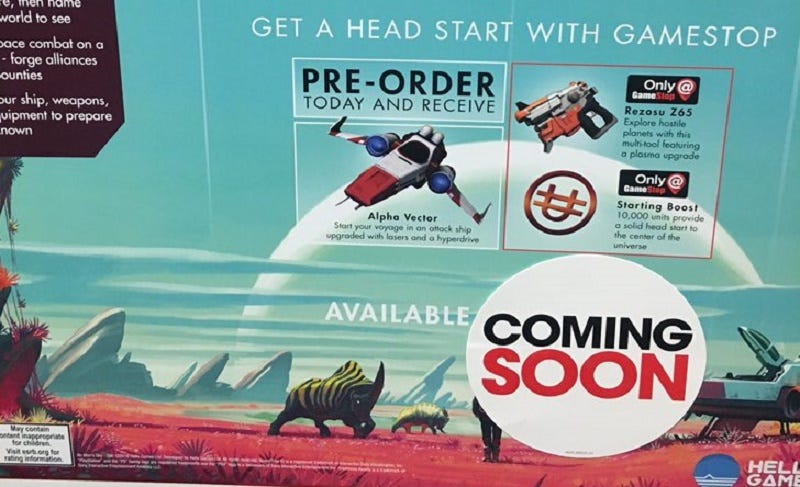 The promise of limitless space exploration with all uniquely created planets has excited players and generated a lot of hype since it's first demonstration at E3 2013, but since it's first play through demo last year, the game's news has quieted down as it crept ever closer to release.
Hints indicate that the game could be pushed back slightly to release in July or August, but unless Hello Games and Sony make a statement on their own, we may not know until this year's E3 in a couple of weeks. The more hopeful individuals could be anticipating the games release to actually be moved up closer to E3, but that seems unlikely based on Kotaku's sources, and a game as massive as this one is in the promise of it's scale, I wouldn't be surprised if a statement came out that we would finally see No Man's Sky around the holiday season for them to work out significant bugs before the game goes Gold to ship out to retailers. But, hey! As far as delayed PlayStation exclusives go, its nowhere near as bad as The Last Guardian.
Advertisement