Recently, it's been announced that Oscar-winning actress, Lupita Nyong'o, has optioned the film rights to Chimamanda Ngozi Adichie's best-selling novel Americanah. For those unfamiliar with the terminology, basically "optioning" means that Nyong'o now can start finding a studio, director, financiers, etc. for the film. She doesn't fully own the rights yet but if she gets all her ducks in a row, in the allotted time period,  she will own the film rights to the novel. After the allotted time period ends, Nyong'o will no longer have exclusive rights to buy the novel's film rights. If Adichie chooses she can then shop the novel around to other producers.
Chimamanda Ngozi Adichie is an award-winning author who you may recognize from Beyonce's latest self-titled album. You can hear Adichie speaking during an interlude on  the track ***Flawless.
Americanah tells the love story of a young couple from Nigeria who are separated when they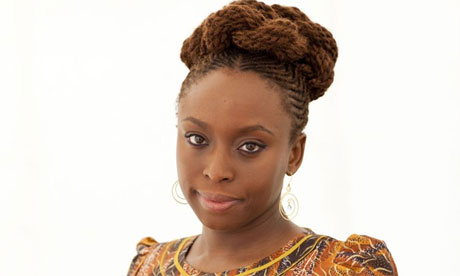 move to different countries. The pair each face their own struggles and challenges as they grow in the countries they come to call home.
No word as of yet on what Nyong'o plans to do if she fully acquires the rights to the film. Fans of Hollywood's latest darling have been waiting to see what's next for the actress after her big Oscar win. There were talks of her joining Jon Favreau's Jungle Book adaptation this past April, but nothing definitive as of yet has been announced. This could be a great step for her career.
This will be Adichie's second novel to be adapted to the silver screen. Adichie's Half of the Yellow Sun was released in theaters in the US a couple weeks ago. The film stars Chiwetel Ejiofor, Thandie Newton and Anika Noni Rose.
Advertisement