Kanye West, to me, has only made one cohesive masterpiece. As much as I love Graduation, something about it doesn't feel whole. I don't hate any track, but it doesn't contain the same gravitas as Late Registration. Throughout the years, Kanye has released multiple masterpieces, in single forms instead of a whole. Yes, I am saying I don't consider My Beautiful Dark Twisted Fantasy a masterpiece, but it is an excellent album. Yeezus only works as a hype album when I lift at the gym, it motivates me, but every time I hear it soberly at home, I literally can't even. This year alone, Kanye remained behind curtains when discussion arose about what was next for him, until he performed in Britain and premiered his new ugly ass Air Yeezy's 3. Wolves, FourFiveSeconds, and All Day, have so far been clear works of genius this year, so I'm entitled to express this no-assed opinion about his upcoming album… it will be a work of arrogant genius.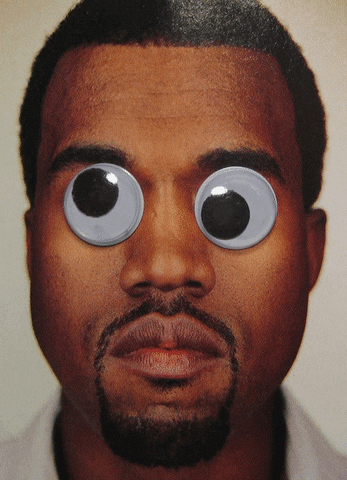 FourFiveSeconds is only partially Kanye's track, as he only touches upon the production and mixing, as well as having eight bars. The track is so smooth and feels like an acoustically somber and cleaner version of Faith by George Michael, video wise.
                        Don't judge my analogies; just think about it.
I want to touch more on the Rihanna lead track, but in reality, if you don't like it, then I can't stop you from liking mundane production. It's audibly so, but it works so perfectly to my ears, that its construction is the best part of it.
The track Wolves was released before All Day, and easily a great way to spread word for Kanye's new album. Hit 'em with something smooth and then come with full arrogance. It's smooth, but the production is complex and ominous. The track has a duo meaning, where in most cases for rap songs, the female in question is either an actual female or hip-hop. I personally want to believe the former, so I shall. Kanye brings in Vic Mensa for the bridge and his adolescent demeanor pulls in more emotion in his voice. Vic, sort of fell into this hip-hop habitual where it's mostly happy go-lucky on drugs or singing over a club track. I mean, his underground shit is happening but knowing this background hits it home for me. Sia closes with such a beautiful verse. Her pattern follows slowly, but it ends it on an ominous tone. I think the song is perfect in it's own regard creatively.
Now for All Day, which I have heard over 30 times since it came out, that was only released just a few days ago. I love arrogance in hip-hop. Arrogance can come out good or bad; see Big Sean for bad, and this is perfect arrogance. When arrogance is the main tone, I say arrogance a lot. Velous, Kanye West, Diddy and Charlie Heat produced the track with co-production from others, so you can tell how polished it is. Theophilus London and Allan Kingdom; he's actually a pretty interesting artist. He's versatile and is unique in sound. Considering he works with Spooky Black, I'm not really surprised in style, as I am in quality. Makes sense why Kanye put him of the track. Still though, All Day goes so hard, it makes the arrogance look like cocky.
https://www.youtube.com/watch?v=8vhlbKCZT4M
I apologize to Drake fans, he's very underwhelming.
You can also check out my retrospective on College Drop Out by clicking the link below.
From Ye'Old 106 & Park's Countdowns: Kanye West's "College Dropout"
Advertisement