Serena Kaylor's debut, Long Story Short, is a cute theater camp romp with fun characters, but an unconvincing romance. Despite its flaws, however, it's the perfect read to end your summer. 
A nerd enters the wild
Beatrice Quinn has spent most of her life in her bedroom. Literally. After a lifetime of being homeschooled, she hasn't had much interactions with kids her own age. This is completely by choice. As a statistical math genius, Beatrice prefers the company of her textbooks. When she is accepted into Oxford, however, she decides that she's ready to spread her wings.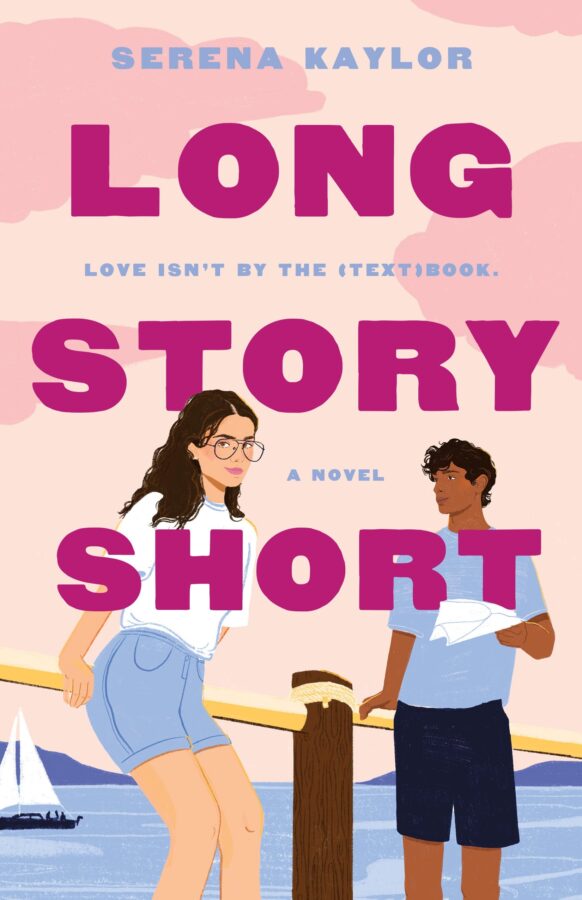 But her parents aren't so sure. Before they send her halfway across the world, they want to see that she can make friends her own age. With that purpose in mind, they send her to a place that will force her out of her shell—theater camp. Shakespeare theater camp, no less.
Beatrice arrives at camp armed with a thorough knowledge of Shakespeare's plays (thanks to her photographic memory) but no idea how to act or make friends. Can she hit all the teenage benchmarks in one month? Can she convince her parents that she's ready for college, or is she doomed to stay in her bedroom for another year?
Boys are confusing
At camp, Beatrice instantly bonds with her roommate, Mia, and Mia's best friend Nolan. On the first night, she also has a run-in with Nik, the gorgeous British-Indian son of the camp owners and a shoe-in for the lead role, Romeo. He tells everyone that Bea isn't pretty enough to play Rosaline, which crushes her. But as the camp goes on, he finds ways to spend more and more time with her. He even challenges her to a Shakespeare-off, asking for a kiss if he wins. What is Beatrice supposed to think?
With Nik's character, I think that the author aimed for Mr. Darcy vibes—a hero who is mean to the heroine at first, but is secretly in love with her all along. For me, it didn't work. I found Nik unnecessarily mean, and while he starts to be nicer towards the end, he never does anything to redeem himself, the way Darcy saves Lydia in the end. Overall, I disliked him as a character, which made it hard for me to root for the main couple.
Unsure about the main character
Beatrice is a struggle for me. On the one hand, she's totally relatable to us introverts. Wearing short shorts makes her want to die. She avoids all conversations with new people. She eats cookies for dinner. It's painful, but feels realistic. And her journey towards feeling more comfortable in her skin is beautiful to watch. I loved how she grew and made new friendships without changing too much or comprising who she is.
On the other hand, she was almost too perfect? She's insanely smart, she draws in two best friends immediately, the hot guy quickly falls for her, and she's good at acting on her first try. While I could buy into some of it, all of it kept her from being as relatable, and it turned me off at times.
Despite some quibbles with the characters, I still enjoyed this book. All of the Shakespeare references were fun, the theater kids were larger than life (in the most amazing ways), and I adore both Mia and Nolan. If you are a book nerd and want to finish your summer strong before school starts, I recommend this book!
Long Story Short was published on July 26th, 2022.
Advertisement