For all the plates that are spinning, The Americans sure knows how to make the emotional moments land. That's even more impressive, considering how little time Philip and Elizabeth spend together in "Lotus 1-2-3". Even without the revelations that take place, it's a credit to the work done with these characters that a simple phone call or the minimal dialogue exchanged can read as so much. Noah Emmerich steps up to the plate as director once again for this week's episode and he finds the right notes to play.
It's been interesting to see the Jennings manage all of these assignments they currently have in play, in addition to their own relationship. I've championed this series many times for the way it puts the marriage first, followed by the espionage angle, but it really seems like this season wants to push the audience (as well as the Jennings of course) as to whether or not the spy stuff should matter more. Now, I'm not above knowing that many surely enjoy this show more for the theatrics that come with being spies and the possible action/danger that aspect entails. The Americans has earned high regard for how it handles just that concept, rewarding patient viewers in the process. The interesting thing here is seeing how an episode like "Lotus 1-2-3" puts the joy of such activities to the test.
Actions seen at the end of "The Midges" are put back into focus, as we and Elizabeth both discover how her bearded mark is actually a great guy working to create super wheat in an effort to feed the world effectively. This means the Jennings' actions were unwarranted, which of course breaks Philip apart. We'll get back to that, but it puts another interesting factor into focus: the Jennings don't often fail. Even when they do, it generally means improvising or falling back on something that keeps them ahead of the game. While no fault of their own, bad intel has led these two into a situation where there work has essentially led to nothing except the death of an innocent. Now this could change in a week or two if Gabriel has a surprise about their mission up his sleeve, but it's the kind of thing pushing these two into what has to be some sort of endgame.
That is evident based on the outside factor of the show ending for sure next year, but it has certainly been a concern discussed by Gabriel and a returning Margo Martindale as Claudia. These two have affection for the Jennings in a way that has them questioning if they really need to be in the field. A change would be devastating for the children, as a move back to the USSR would likely not go over well (and kill Henry's potential mathlete career), but are the Jennings being pushed this hard on purpose? It's hard to tell, but you can at least see plenty of empathy coming from their handlers, which is never clearer than with Gabriel's handling of Mischa.
Along with Oleg, following Mischa's adventures has been a sidestory designed to make you wonder where it's all going. It would seem this week brings a close to it. After heavily discussing whether or not Philip needs to meet his son, Gabriel meets with Mischa, who went through his own tough process of talking in codes over the phone, and the two discuss the situation. While the language barrier makes the conversation difficult, things become emotional when you see how hard Gabriel is working to justify his decision to both Mischa and himself. Frank Langella may not have been brought on to intimidate other characters, but his presence makes him such a wildcard, given how warm he's been to people, while the audience is familiar enough with the actor to wonder what could be lurking right beneath the surface. It matters not here though, as he only acts as a reasonable figure explaining why a father cannot meet his son.
Fathers and sons are seen plenty this week as well, with Philip being at the center of all this. There's the Mischa situation, which he is not aware of; Tuan, the ambitious fake son who shares a game of catch with his "dad"; and Henry, the forgotten Jennings who is upset with his dad for not believing he could have been the smart child all along. In addition to that, Philip continues to recall his childhood, featuring his own father who serves up some ugly looking bread as a means of nutrition. This show is really stacking things on top of Philip in particular, which of course is no good when he has to factor in his feelings about his missions.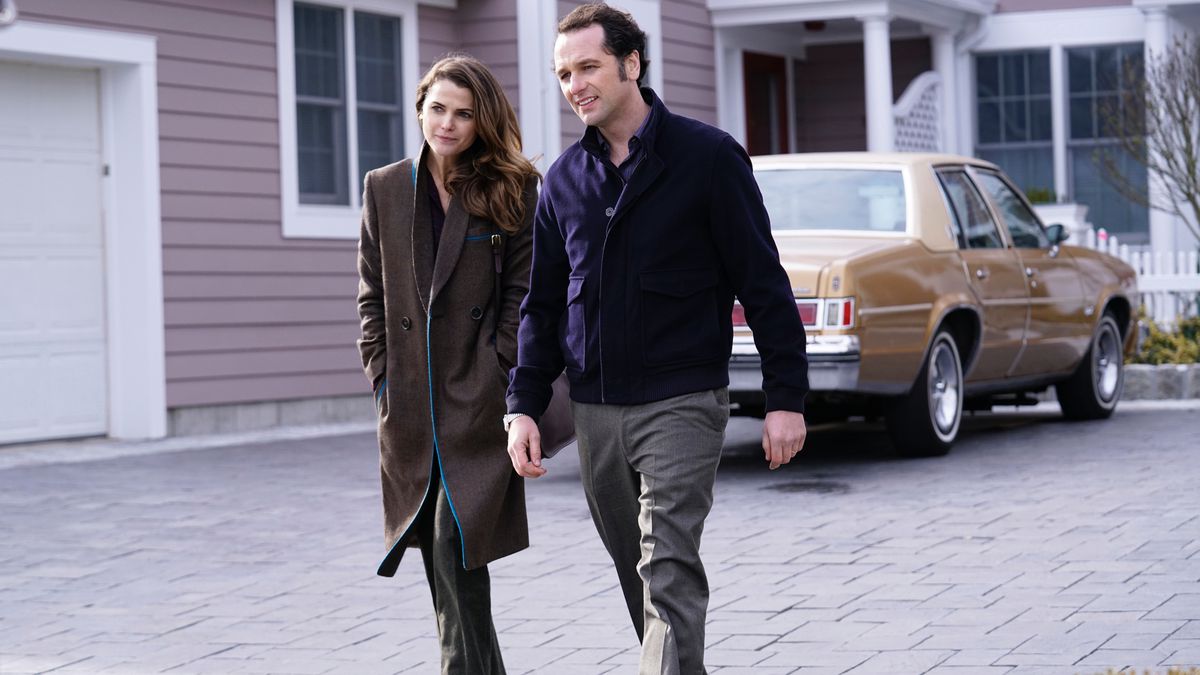 As has also been made clear in the past, I am well aware that Philip is the more emotional of the Jennings. He may not be disillusioned by his homeland, but he certainly questions the decisions being made and whether or not it's all worth it. So when we get to the end of the episode, after watching a saddened Philip reject his 80s-style McDonalds meal, it resonates clearly why he insists on being careful. And because the show has put so much emphasis on the marriage, it continues to resonate when Philip pushes by saying, "It's us."
I mentioned Emmerich directed this episode at the top of this write-up and I do want people to keep that in mind. His episodes have often featured some flashiness to them and significant plot points. "Lotus 1-2-3" may not have any jaw-dropping moments, but it does a fantastic job of servicing the actors who have invested so much into these characters. Even a scene between Paige and Matthew feels all the more interesting thanks to how together Holly Taylor and Daniel Flaherty seem. Add to that a sense of humor, because Emmerich wonderfully incorporates The Rolling Stones' "Slave" into a sequence where editing between the mundane and the intimate makes all the difference, and you have an episode that hits all the requirements without making it feel like just a standard episode of The Americans.
"Lotus 1-2-3" is another sign that showrunners Joe Weisberg and Joe Fields are completely in control of where these final two seasons are headed and don't want to waste time. That doesn't mean betraying the series' signature deliberate pacing, but it does mean each of these little interactions speaks a lot about who these characters are. So while everything matters, it's great to see a series that so confidently allows the actors to flow. A bigger story is unfolding and this first half of season five is doing plenty to bring us properly to wherever we are supposed to be heading.
Other Things Behind The Red Curtain:
Apologies for missing a couple weeks. I know there will be more absences coming as well, but I do want to keep highlighting just how great this show is when I can.
Emmerich didn't shine too much of a light on himself this week, but it seems Stan's new girlfriend Renee may or may not be someone sent by the Russians. I'm sure Philip and his old man beard will find the truth soon enough.
Also, do you think Stand and Renee enjoyed Romancing the Stone?
Henry Watch: He was all over the beginning of this episode, as we learned he's a math wiz.
Will we see Topeka Guy again? He clearly knows how to make a good s'more.
Oleg continues his work in Moscow and rejects the impromptu dinner dates set up for him. He'll manage his own personal life, thank you.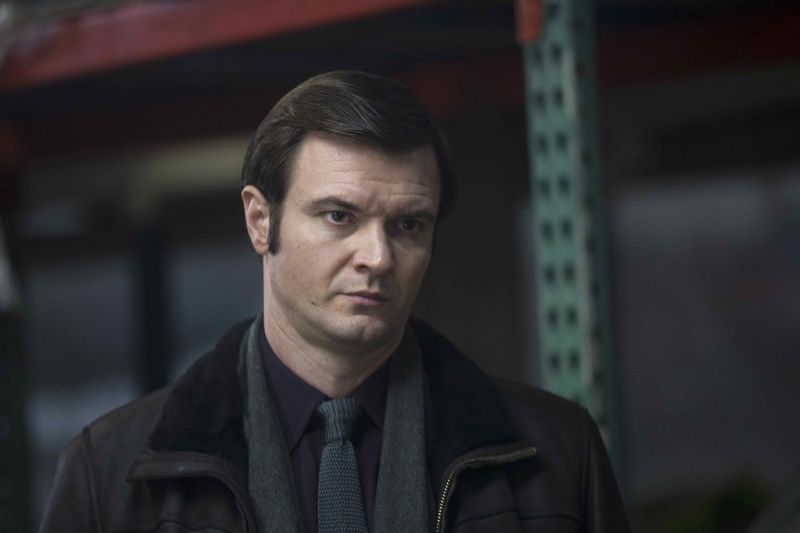 Advertisement