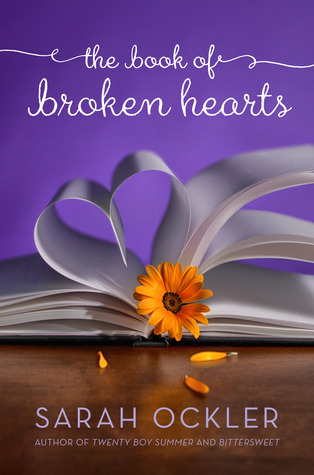 Jude has learned a lot from her older sisters, but the most important thing is this: The Vargas brothers are notorious heartbreakers. She's seen the tears and disasters that dating a Vargas boy can cause, and she swore an oath—with candles and a contract and everything—to never have anything to do with one.
Now Jude is the only sister still living at home, and she's spending the summer helping her ailing father restore his vintage motorcycle—which means hiring a mechanic to help out. Is it Jude's fault he happens to be cute? And surprisingly sweet? And a Vargas?
Jude tells herself it's strictly bike business with Emilio. Her sisters will never find out, and Jude can spot those flirty little Vargas tricks a mile away—no way would she fall for them. But Jude's defenses are crumbling, and if history is destined to repeat itself, she's speeding toward some serious heartbreak…unless her sisters were wrong?
Jude may have taken an oath, but she's beginning to think that when it comes to love, some promises might be worth breaking.
I am a fan of all things that require a blood oath, more specifically, just about anything that includes family blood oaths. The Book of Broken Hearts centers Jude, the youngest of four sisters, who from an early age signs an oath swearing to never associate with a Vargas brother, and during her last summer as a teen, breaks that sacred pact. Trouble comes in the form of Emilio Vargas, the youngest of the Vargas', who happens to be a hired mechanic and professional charmer.
Ockler's story is both parts fun and somber, but in just the right ways. Tough family issues were covered while the story was kept optimistic enough for readers to have hope. Sarah's way of putting life into perspective was eye opening and I found it interestingly uplifting. The good, the bad, and the ugly; it was all there, realistic enough to keep the story grounded.
I learned a lot of things from The Book of Broken Hearts, but most of the knowledge I notably walked away with had to do with motorcycles. Bike lingo was kept quick and short enough for a newbie(like me) to get the gist of things but advanced enough for me to know that Sarah did her fair share of research—or is just a biker herself(hmm).
Pacing was one hundred percent perfect. In the last two months I've had issues with the pacing of almost every book I've read, too fast or too slow, but Sarah did a great job of anticipation building and keeping the momentum going while keeping the story eventful and never dull. I couldn't have asked for more in this department.
The family ties in TBoBH was incredibly strong and at times I found myself near tears. The way Ockler portrayed Jude and her relationship with each member of the family warmed my heart and showed that it takes more than distance to really separate a group of people.
The romance was sweet and in my opinion, the strongest feature. Emilio was swoon-worthy and has made his way to the list of best book boyfriends in my heart. His tough-guy spunk combined with his gentleness made for the perfect equipoise.
My only complaint is that I wish it hadn't ended.
This is the first I've read from Sarah Ockler, and after reading The Book of Broken Hearts, I know it won't be long before I hit up the bookstore to pick up the rest of her already released works.
The Book of Broken Hearts is humorous, sweet and seamlessly beautiful. If I could, I'd do it all over again.
Rating: 10/10
**A special thanks to Sarah Ockler and Lydia Finn for an ARC of The Book of Broken Hearts**
Advertisement