[tps_title]Chris Pratt, Nick Jonas, Outlander, & Jane the Virgin[/tps_title]
I am thankful for many things this year, and like some of the other young folks here. I had a hard time picking just one. So… I am thankful in particular for the following:
Chris Pratt has always been a funny guy, but 2014 was his breakout year. We saw how completely charismatic and entertaining he can be in Marvel's hit Guardians of the Galaxy. He has a bunch of impressive work lined up for next year, including Jurassic World. And he knows how to do a perfect French braid, what more could a girl ask?
If you told me a few years ago that I would be obsessed with Nick Jonas, I would have . Look who's laughing now! Nick's new self-titled album is fantastic. He blends Pop and R&B almost seamlessly. He's all grown up and making some damn sexy music that even non Jonas Brothers fans can get behind.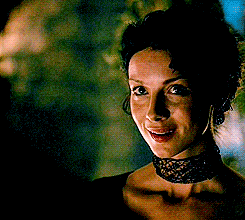 There are two new shows that I'm thankful for this year. One was long-awaited, while the other came as a complete surprise, but one thing they have in common is that they're driven by strong female leads. Outlander (Starz) is a lush, romantic adventure that pulls at the heartstrings (and other things). Jane the Virgin (The CW) is a hilarious and emotional show wrapped up in a ridiculous but whimsical premise. Both feature lead characters that are passionate and smart, but still imperfect. These women are both embarking on their own incredible journeys, and watching them deal with the obstacles in front of them is riveting. It's sad that it's rare to find such well-written women on TV, especially when we have channels dedicated to "women-focused entertainment." I'm glad that Starz and The CW recognized the brilliance of these shows and their characters. I hope more networks begin following suit. – Gabrielle Bondi
Advertisement