One can assume that music lovers have all, at the very least, heard of Ben Gibbard.  If not, it's never too late to learn something new!  Ben is best known as the lead singer of indie acts Death Cab for Cutie and The Postal Service.  Having spent his childhood in Bremerton, Washington in the backdrop of Seattle's "grunge" movement of the early '90's, one could suggest that he's seen his fair share of rain and teenage angst.  Listen to some of his earlier work and that assumption could be made simply by the gloomy lyrics (e.g. Fake Frowns, No Sunlight, The Sound of Settling).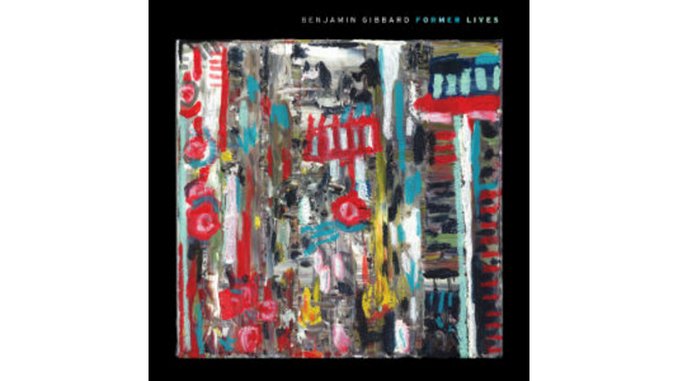 Now that you're all caught up, I'm pleased to share the news that, on October 16th, our dear friend Mr. Gibbard will release his debut solo album (under only his own name) to the world! The album, Former Lives, is composed of twelve songs that were written at various times over the course of the last eight years, so don't expect all of the tracks to sound like they come from one album.  Just to give you a little idea of how varied the songs are, the first thing you'll hear is a forty-seven second ditty called, "Shepherd's Bush Lullaby," that sounds an awful lot like it's done by a barbershop quartet, while the sixth track is a mariachi sounding, slow and giddy number called, "Something's Rattling (Cowpoke)."  Your more conventional Death Cab sound makes an appearance as well, such as in the songs, "Teardrop Windows" and "A Hard One to Know." There's even a Lennon-esque tune called "Duncan, Where Have You Gone?" and a lovely pop duet, "Bigger Than Love," with Aimee Mann that you just can't help singing along with.  If you're old enough, you'll remember Aimee's work as the lead singer of '80s New Wave band, 'Til Tuesday.  It all ends with a beautiful example of what can be done with an acoustic guitar and a pleasant voice on "I'm Building a Fire."
     I've always been a big supporter of the traditional album; one that was made with a particular sound or concept in mind.  However, since the digitization of music, the old-fashioned way of writing a record to sell as a whole seems to be falling out of use.  I've come to accept it and have almost no problem with the idea of being able to pick and choose what specific songs you purchase, rather than having to buy the entire album.  In this sense, Former Lives seems to be a common model for albums of the future.  A multitude of different styles on one album so that all types of people can get something out of it.  But to judge this album in its entirety is different.  Having listened to it all the way through, I can honestly say that it's a very good record and one that grows with each listen.  Again, the main flaw of the album is that it doesn't meet any traditional album format and if you're like me, that format is something you value quite a bit.  So, if it'll make you feel better, just pretend it's a collection of well-written songs that are as catchy as they are difficult to believe that they came from one mind.  Overall, the album's not amazing and certainly not DCFC, but it's definitely worth your time.  
Favorite songs: "Bigger Than Love", "A Hard One to Know", "I'm Building a Fire"
Rating:  7.5/10
Advertisement